Laboratory Safety Manual
Last Updated: November 9, 2023 12:42:17 PM PST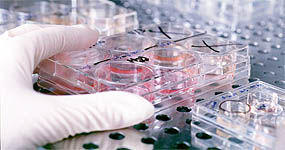 Discover the Laboratory Safety Manual for policies, procedures, and services for campus research and teaching laboratories.
The UC San Diego web-based Laboratory Safety Manual, which includes the Chemical Hygiene Plan, is a series of pages assembled as a comprehensive resource of laboratory safety policies and procedures.
Cal/OSHA mandates that all employees be informed of the contents, know the location, and have ready access to the employer's Laboratory Safety Manual & Chemical Hygiene Plan.