About IT Services
Last Updated: August 27, 2020 2:36:19 PM PDT
Learn about Information Technology Services at UC San Diego.
Welcome from CIO Vince Kellen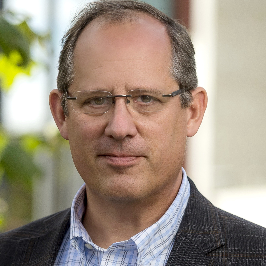 IT Services plays a critical role in the success of UC San Diego and its incredibly diverse community of students, faculty, researchers and staff. UC San Diego continues to grow and deepen its service to the community and nation as one of the top public higher education institutions with significant contributions in education, research and health care. In this context, IT Services stands ready to serve and enable that growth.
In many ways, the ambitious growth of the university is being matched by an ambitious transformation of our digital infrastructure. We continuously strive to develop superior solutions that meet the vast and ever-changing needs of our community. The way we tackle these challenges is unique and reflects the UC San Diego focus on innovation and teamwork.
We are a people-first department who take great pride in ushering in the necessary technological advances to ensure the success of our community members, including our own staff. We regularly employ novel, do-it-yourself approaches to solve complex problems with minimal dependence on outside consultants. This is something that is clearly reflected in the significant investments in staff training, development and leadership growth both inside and outside of IT. Guided by our mission, vision and values, we believe in our potential and strive to bring our best each and every day to serve our community.
We are IT Services.
Purpose
Information Technology Services is UC San Diego's central IT organization, providing information technology services to support business systems, messaging and collaboration, information security, campus infrastructure, educational technology and researcher needs.
Vision
Through world-class services and technologies, Information Technology Services empowers UC San Diego's mission to transform California and the world by supporting its efforts as a student-centered, research-focused, service-oriented public university.
Mission
As a strategic member of the UC San Diego community, Information Technology Services delivers innovative IT services, infrastructure, applications, and support. We are customer focused and committed to collaboration, continual improvement, and accountability.
Values
Every IT Services staff member lives and works by several key values that make all the difference in our work and the lives of those we serve.
We're Better Together. In partnerships, we achieve understanding and together set a course of action to obtain results. We cultivate openness and opportunity by listening, sharing and valuing others.
Think Like an Entrepreneur. Our initiative spurs us to innovate and continuously improve services. We solve daily problems and tackle significant challenges, while we effectively manage risk and creatively set strategy.
Make a Difference. We strive to exceed the expectations of our customers and colleagues. By recognizing customer needs in everything we do, we deliver high quality services that make a difference to our organization and the people we serve.
Love What You Do. Passion paves our way to success and enjoyment. Our enthusiasm gives us, our services and partners full confidence.
Goals
With members of the UC San Diego IT Executive Governance Committee, IT Services leadership selected and ranked goals and milestones to produce a final list of the five goals for IT Services in 2018-2020. The selected goals align with UC San Diego's institution-wide goals and support the university's Strategic Plan. Each goal listed below is supported by specific tasks. Read more.
Leadership and Governance
The IT Executive Governance Committee provides strategic leadership, establishes campuswide IT priorities and policies, and is accountable to the university community. Read more.