Technology alone can't always protect our computers and information. Understanding and using cybersecurity principles and best practices help you to protect yourself, your family, the university's electronic communications resources, and the university data you handle.
Visit our cybersecurity awareness page to find featured topic articles, videos, and other resources throughout the year to help you build good cybersecurity habits. This month's featured topic is Protect Yourself from Tax and Payroll Scams.
Two-Step
As of January 30, 2019, two-step login is required for faculty and staff access to key networks and applications. Visit this page to get more information on two-step login and why it is important. Starting February 27, 2019, Office 365 will become protected by two-step login for most users. Office 365 includes OneDrive and Sharepoint, as well as the online versions of Outlook, Word, PowerPoint, Excel and other applications. Learn more about two-step and Office 365.

Attention UC San Diego Health team members: Due to licensing structures and privacy rules, the UC San Diego and UC San Diego Health instances of Duo function independently of each other. For example, to access systems via the dropdowns above, like Business Tools and Research Tools, you'll need to visit our two-step registration page to register your devices on the UC San Diego instance. Learn more at this link about what it's like to use two-step login at multiple institutions.
If you use campus' instance of Office 365 as described above, you will be prompted to use two-step login for authentication to those applications starting on February 27. Please note: Health Information Services plans to roll out Office 365 to Health employees later this year, and currently requires two-factor authentication (2FA) using the same Duo app as campus to access the Clinical Web Portal. Stay tuned for Health-specific information on additional efforts to secure both employee and patient information.
Questions or Need Help? Direct any questions you may have to the Service Desk at servicedesk@ucsd.edu or 858-246-4357 (x6HELP).
Data Privacy Day and Data Privacy Month
It is timely that our roll out of two-step login occurs just after International Data Privacy Day (Jan. 28) and ahead of Data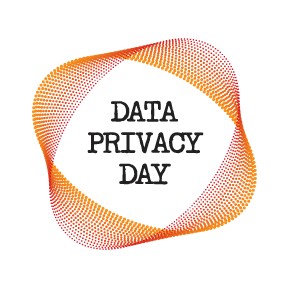 Privacy Month (Feb. 1-28). Using two-step login is one good privacy practice this initiative highlights as it helps us protect personal information collected for university business purposes (or our own and our families') from inappropriate and unauthorized access.
Celebrate Love Data Week 2019 February 11-15 with the Library, Campus Privacy Officer Pegah Parsi, and UCSD's Research Data Curation Program at three amazing seminars and workshops in support of Data Privacy Month.
Privacy and protecting personal information is important to UC San Diego. We all have a role in privacy and security, as well as respecting and protecting the personal information of our colleagues and students. We are #PrivacyAware. 
Security Alerts
Report an Incident
Forward suspected phishing and spam email to abuse@ucsd.edu.
Report information security incidents to the ITS Service Desk, (858) 246-4357.