Cybersecurity Awareness
Last Updated: March 1, 2021 6:25:19 PM PST
Find information on featured cybersecurity awareness topics.
Digital Spring Cleaning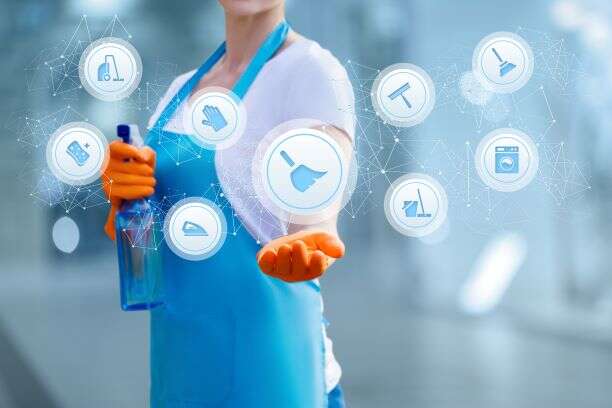 As spring comes around, thoughts turn to spring cleaning – the annual "decluttering" of everything collected since the previous spring. Spring is a great time to do a bit of digital spring cleaning as well – digital life can become as cluttered as an unkempt desk with things piling up, becoming outdated, lost, or no longer needed.

A proper digital spring cleaning can keep your devices and your information significantly more secure year-round. Additionally, it can improve the speed and performance of devices and the services you use every day, not to mention minimize the risk that a hacker could access long forgotten but sensitive data.
Here are a few tips to improve your level of security this spring:
Review online accounts.


Delete any online accounts no longer in use.
If an account is still in use, remove any information that is no longer needed, such as saved credit cards or documents in cloud storage.
Review the privacy and security settings on websites you use to be sure that they remain set to your comfort level for sharing.

Update devices.

Update applications and operating systems on all devices that connect to the Internet, such as PCs, laptops, smartphones, and smart televisions.
Remove any applications no longer in use.

Purge old digital files.

Before you begin the purge, make sure to first back up important data to a secure cloud site, another computer, or external drive. Remember to password protect backup drives, too.
Review the UCOP record retention guidelines to ensure any University data you have is handled appropriately. Reach out to our campus records management coordinator if you need any assistance – Paula Johnson Director, Policy and Records Administration.
Once you're sure you aren't deleting anything important, remove old files, emails, and downloads that have accumulated over the year but are no longer needed. Remember to empty the trash/recycle bin when done!

Lock down logins.

Activate multi-factor authentication when available with your banking, email, and social media accounts. Some campus computing resources have required two-step login with Duo since January 31, 2019. For information, visit twostep.ucsd.edu.
Take an inventory of your passwords – Are they strong? Is a unique password used for each site, device, or file?
Consider using a password manager like LastPass to help you do all of those things and more. For information, visit lastpass.ucsd.edu.

Tune up web browsers.

Check your browser settings, clear out old data, and ensure that auto-fill doesn't contain sensitive information.
Many browsers can store your passwords, but this isn't a secure place for them. Instead, use a password manager like LastPass for greater protection.

Securely dispose of electronic devices.

It is important to use caution when disposing of electronic devices just as with a secure document. A variety of software is available to securely wipe data from devices, such as PC, laptops, and smartphones.
For extra protection, find a vendor with the capability to physically shred or destroy hard drives.
Remember, cybersecurity is an active and ongoing process that you must own. Download your digital declutter checklist to take charge of protecting yourself in the digital world, and greatly reduce your risk of data and identity theft.

Photo credit: Getty Images