Join us in creating a more #CyberAware campus culture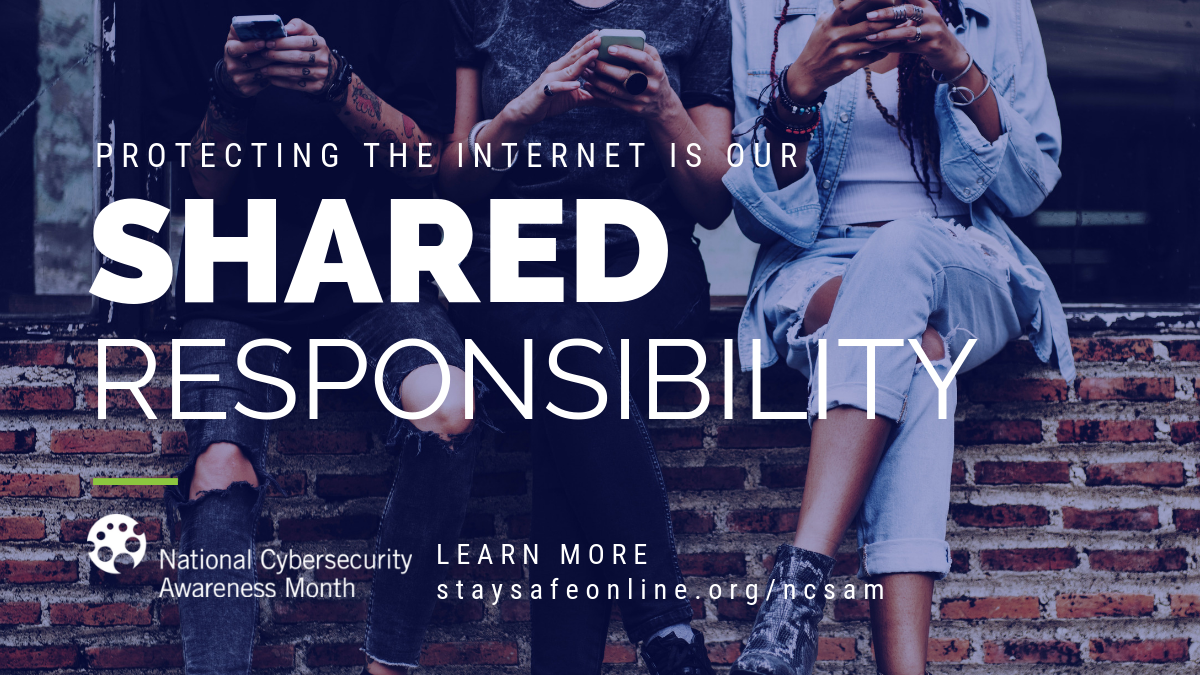 National Cyber Security Awareness Month (NCSAM) is upon us! Visit our NCSAM page to access new content for each week of the month. IT Services is helping to make the campus and internet more secure by providing two new security tools for faculty and staff. [Note: rollout to students is spring 2019.]
Use the LastPass Enterprise password manager to create & store online passwords securely.
Step up your password protection with two-step login.
We're hosting five special 2-hour sessions around campus for presentations on LastPass and two-step login, including having individuals available to help enroll and onboard campus users. Feel free to drop in on these events as you're able so you can register your devices for Lastpass Enterprise and to use two-step login:
10/9: BSB – Liebow Auditorium (2100) 1pm-3pm
10/19: PC West – Roosevelt College Room 10am-12pm
10/22: BSB – Garren Auditorium 3pm-5pm
10/26: Rady – Beyster Auditorium (1W102) 1pm-3pm
10/30: Student Center – Huerta/Vera Cruz 10am-12pm
Learn more about NCSAM
The goal of National Cyber Security Awareness Month (NCSAM) – celebrated every October – is to ensure that all Americans have the resources they need to stay safer and more secure online. IT Services registered our campus as a NCSAM Champion to support and further the goal of this initiative on our campus. See the National Cyber Security Alliance graphic for ways you can also get involved. 2018 marks the 15th year of #CyberAware Month. Be a part of something big – visit StaySafeOnline for more ideas on how you can make the internet safer and more secure.
Back-to-School Cybersecurity
Watch out for typical beginning-of-the-year scams:
Over 200,000 UC students have started classes over the last couple of months. The new school year is an exciting time for students, faculty, and staff. It's also an exciting time for hackers, identity thieves, and other unscrupulous types who take advantage of people during this busy time of year.
Emails supposedly containing "important information about your UC account," or a "problem with your registration."
Scams specifically designed to cheat students out of money, such as scholarship scams, fake "tuition payment processors," textbook rental or book-buying scams, housing scams, tutoring scams, and work-from-home scams.
"Tech support" scams where you get a call supposedly from "ResNet," "the Service Desk," even "Microsoft," or "Apple" telling you there's a problem with your computer.
IRS impersonators demanding that students or their parents wire money immediately to pay a fake "federal student tax."
Messages with links to fake login pages.
Messages asking for your login information, no matter how legitimate they may look. No one other than you needs to know your passwords.
Fake friend requests on social media.
Fake Box or Google Doc notices.
Video credit: UCSB.