Cybersecurity Awareness Events
Last Updated: October 20, 2020 3:12:11 PM PDT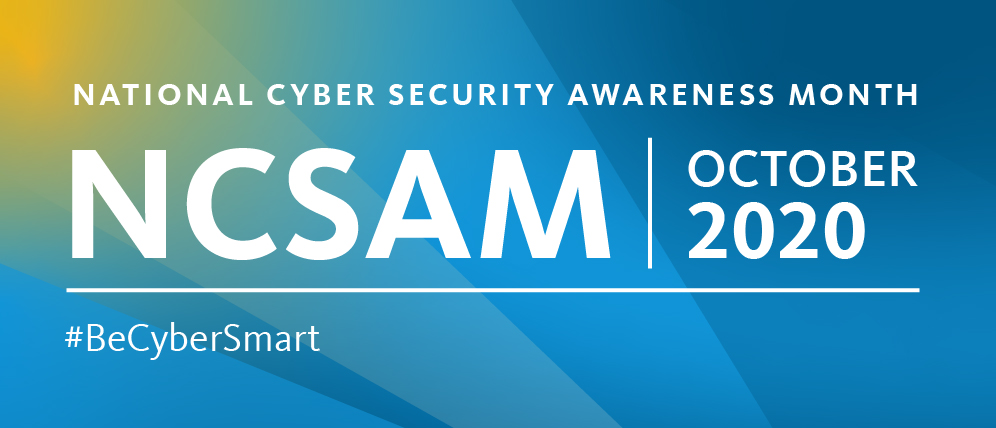 See the schedule of campus cybersecurity awareness presentations, events, and games.
UC National Cyber Security Awareness Month Events
Once again, University of California is celebrating National Cybersecurity Awareness Month (NCSAM) this October. The Department of Homeland Security and the National Cyber Security Alliance created National Cyber Security Awareness Month (NCSAM) to promote resources to help everyone to stay safe and secure online. UC is a proud NCSAM Champion and many of the UC campuses are providing resources and holding events to help meet this objective. (Please note that several of the events require registration and have limited seating, so register soon.)
NCSAM Theme: Do Your Part. #BeCyberSmart
Key message: If You Connect It, Protect It.