Cybersecurity Awareness Events
Last Updated: December 5, 2023 9:30:51 AM PST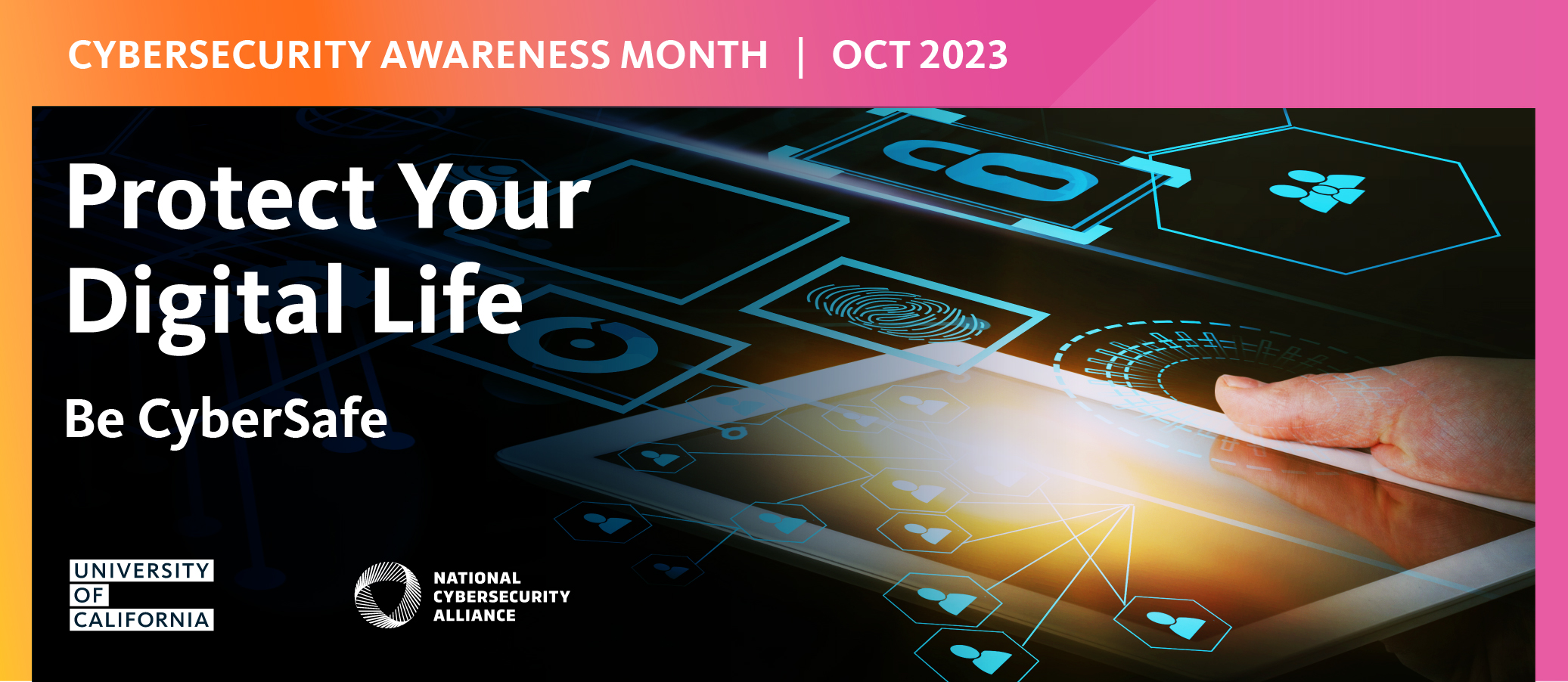 Explore our lineup of cybersecurity awareness events to equip the UC San Diego community with essential knowledge for a safer digital experience.
2023 UC Cybersecurity Awareness Month Events
University of California is a proud Cybersecurity Awareness Month (CAM) Champion and participates with the UC Cybersecurity Awareness Month (UCCAM) celebration. UCCAM activities include weekly presentations – hosted by multiple campus locations – on various topics around our theme "Protect Your Digital Life – Be CyberSafe." Keep an eye out here for additional event details as they become available. Be sure to click the photo or link provided and register to join us!