Travel & Entertainment
Find information about business travel at UC San Diego, including booking options, reimbursements, meetings and entertainment, employee moves, and travel trainings.
CONCUR.UCSD.EDU
Concur.ucsd.edu is UC San Diego's official booking site for all business travel, including employees and guests. Employees can also use Concur to book personal travel!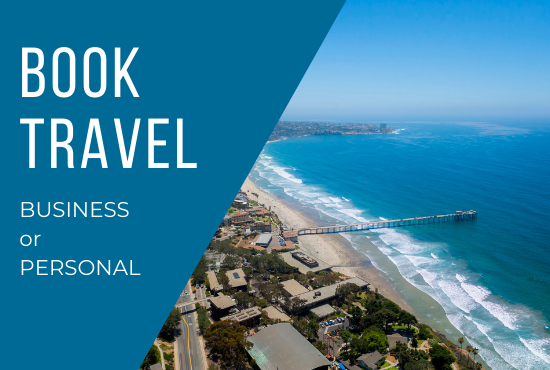 Make Travel & Entertainment Easier
Travel & Entertainment Card
Travel & Entertainment payments simplified! With UC San Diego's new T&E Card program all transactions are automatically paid and flow into Concur for a streamlined reconciliation process. Eliminates out-of-pocket expenses!
Concur Mobile App
Keep track of your expenses and stay productive anytime – from anywhere! You'll enjoy the rich functionality of the Concur solution you already use from the comfort of your own phone.
TripIt Pro App
UC San Diego employees are eligible for a free TripIt Pro subscription. With TripIt Pro, get a heads-up as things happen throughout your trip, benefits of instant itineraries and easier expense reports. You'll also receive helpful updates and reminders so you never miss a beat! Log in to Concur - Click on the App Center tab to find specific download instructions.