Move/Relocation Expenses: Overview
Last Updated: January 20, 2023 10:04:08 AM PST
Find out about the move/relocation policy for new appointees and transferring employees, including eligibility and reimbursable moving expenses.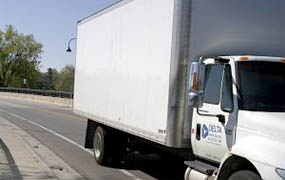 Move/relocation expenses include the reasonable costs of moving household goods and personal effects to a new residence. These expenses also include the cost of travel to the new location for the eligible appointee/employee and members of the household.
Note: Expenses for an employee move relocation may be eligible for payment or reimbursement by UCSD. But, due to IRS regulations and tax law, expenses are considered taxable.
General guidelines:
Guidelines for academic/faculty positions can be found on the Academic Affairs website.
Guidelines for the exception of postdoctoral scholars can be found on the Office of Postdoctoral Scholar Affairs website.