Move/Relocation Expenses: Overview
Last Updated: July 27, 2021 9:14:15 AM PDT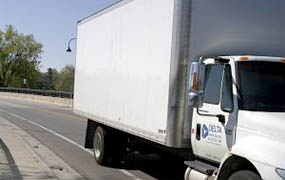 Find out about the move/relocation policy for new appointees and transferring employees, including eligibility and reimbursable moving expenses.
Move/relocation expenses include the reasonable costs of moving household goods and personal effects to a new residence. These expenses also include the cost of travel to the new location for the eligible appointee/employee and members of the household.
General guidelines:
Guidelines for academic/faculty positions can be found on the Academic Affairs website.