SAP Concur
Last Updated: November 18, 2020 11:42:36 AM PST
Learn about Concur, UC San Diego's application for managing Travel and Expense.

SAP Concur (SSO)* is UC San Diego's application for processing Travel and Expense, opening unprecedented opportunities for UC San Diego to demonstrate best-in-class travel and expense solutions that align with the needs of higher education and related health systems.
The primary objectives of Concur Travel and Expense are to:
Introduce a single platform supporting all aspects of travel, expense, and card request
Produce a fully integrated travel and expense management system
Provide access to better reporting, enhanced functionality, and increased time savings
Through the build and implementation of the new platform, UC San Diego is truly leading the way in the evolving area of Travel and Expense for higher education.
Please use this link to access Concur.
Please see the following infograph for more information on the different functions and uses of Concur.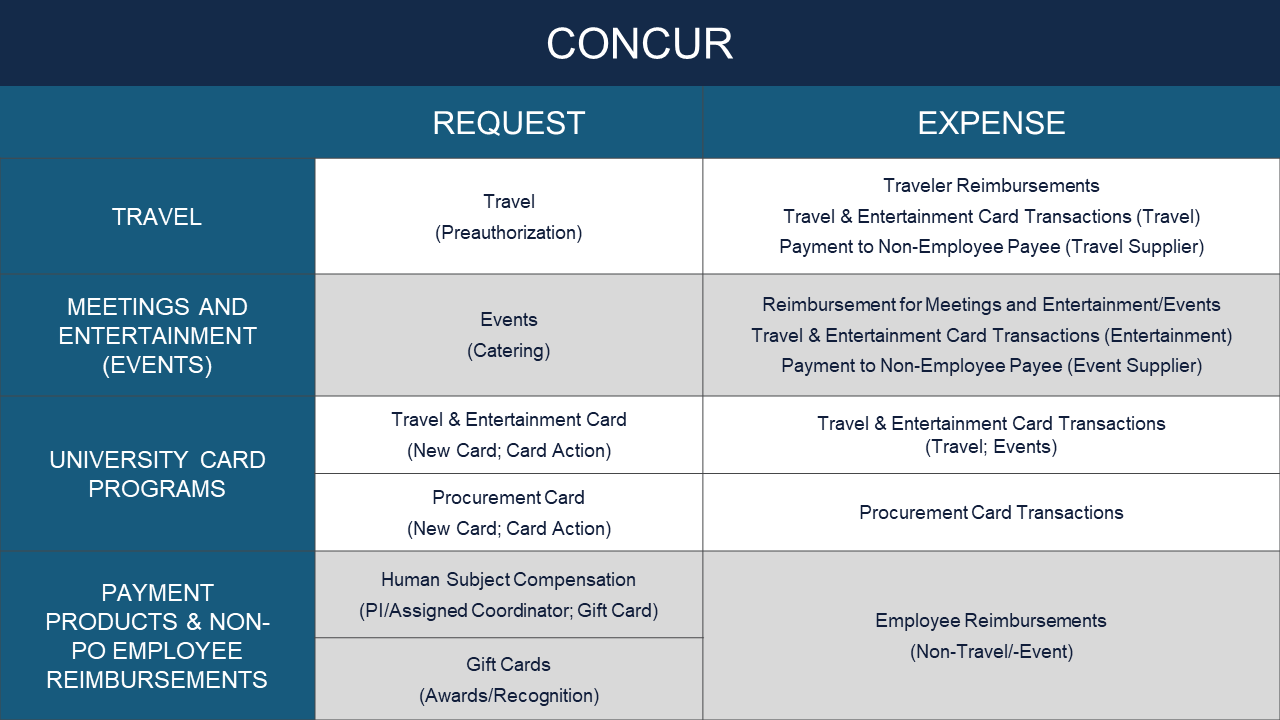 Concur is replacing the following legacy systems:
Please reference the Non-PO Payments Guide for more information on how to process specific Non-PO Payments as of July 9th, 2020.
All legacy systems will be available for the forseeable future in order to review historical data.