Cloud Services
Last Updated: July 1, 2022 1:59:14 PM PDT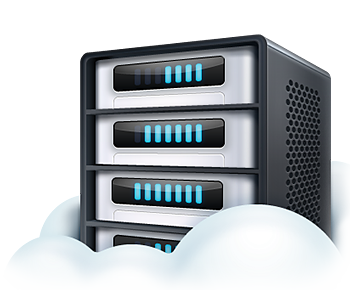 Learn about cloud services that have agreements in place with the University of California campuses and how to get started with a Cloud Services Account.
Cloud Services
Cloud Services provides UC San Diego faculty, staff, and other affiliated researchers access to computing resources from approved vendors that have agreements in place with the University of California or UC San Diego.
Cloud hosting services that currently have agreements with the University of California are Amazon Web Services (AWS), Microsoft Azure, and Google Cloud Platform (GCP).
Using an approved provider means:
You get the best pricing negotiated by UCOP and UCSD.

13% discount on AWS costs, 11% on Azure costs, GCP in negotiation
AWS Reserved Instance options, including additional discounting and flexible, sub-annual terms
Monthly credit to offset data egress costs (up to 15% of total account spend)

You have access to account management and solution architects — IT Services, Research IT Services, AWS, Azure, and GCP staff who can assist with how to use cloud offerings, optimize costs, and provide technical guidance on best practices and workflow adaptations.
Your vendor relationship falls under the University of California Terms & Conditions. This ensures that your agreement conforms to the UC Regents' policies for procurement and business contracts, and reduces the financial risk to your department or division for agreements that are outside of Regental standing orders (especially with respect to third-party liability).
You have consolidated billing through IT Services allowing you to use a standard chart string for charges.
You have access to Nutanix Beam's Cost and Security Governance product, providing daily monitoring of cost optimization opportunities and security compliance reports.
How to Get Started with a Cloud Services Account
You can request a Cloud Services account (or move an existing account under consolidated billing) using the links below. Your request will be forwarded to the appropriate group based on selections made.
Instructors can request AWS services for their course through the ITS/ETS Instructional Technology Request ("CINFO") tool: cinfo.ucsd.edu
If your primary cloud use is for non-HIPAA research, the form directs your request to Research IT Services who can consult on the whole research life cycle and where cloud resources can fit in to your needs. Research Cloud use is free of indirect cost (IDC) charges. If you have HIPAA or other protected data needs and do not fall under the UC San Diego Health organization, please contact Research IT Services for consultation.
Health Research Cloud Request
Health researchers also use this form to start an initial consult from IT Services' Research IT Services.
Cloud services that are used to support departmental and enterprise services are handled by the IT Services Cloud Services team and often require working with the customer to handle network mapping into private IP space, and VPN setup. The form routes your request to this team.