Business Intelligence & Analytics (BIA)
Last Updated: March 15, 2023 11:40:38 AM PDT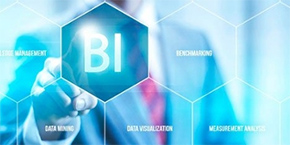 Learn about Business Intelligence & Analytics at UC San Diego.
About Business Intelligence & Analytics
Business Intelligence and Analytics (BIA) refer to a set of technologies, tools, practices, and processes used to collect, analyze, and interpret data, with the goal of improving decision-making, strategic planning, and overall business performance.
The BIA team at IT Services makes data available in a secure, organized, and accessible manner through supported analytic tools, Cognos and Tableau.
Activity Hubs
The Activity Hubs are UC San Diego's modernized data warehouse environment, running on the SAP Hana platform. The Activity Hubs are comprised of 4 primary data domains: Employee, Financial, Research, and Student. Each domain contains a carefully curated collection of data (a.k.a Curated Views), ensuring a single source of truth for optimized analysis and reporting. Data is blended across domains to support rich analysis capabilities. 
Access to the Activity Hubs is different across each data domain. The access workflow is defined by the data steward of that domain. In each case, it involves the requestor filling out a request form with the manager and data steward approval. Once access is granted, report developers can access the data using Cognos and Tableau.
Who Uses Activity Hub Data?
Analysts from across campus build reports for consumers to view data. Report Developers have extensive knowledge of the source data and understand data tables and joins as well as the needs of those who use the data.
Report Consumers use the reports created by analysts to view in one or more Activy Hubs.
Learn more about Activity Hub data and the report publishing process.
Getting help
Email BIA at busintel@ucsd.edu for Activity Hub and data support.
Include the following:
Problem you are trying to solve
Purpose, goals or desired outcome of your request
Desired timeline
For help with general troubleshooting, add:
Screenshots
Explanation of the issue
Troubleshooting attempts and your results
Steps to reproduce the issue (i.e., the variables/values you used to run a report)
For issues with a specific report, include:
Location or link to the report
Last time it ran successfully
Any changes or additional information that could help resolve the issue