Business Intelligence (BI)
Last Updated: July 8, 2021 3:45:56 PM PDT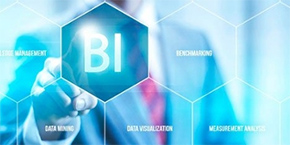 Learn about Business Intelligence at UC San Diego.
About Business Intelligence
Business Intelligence (BI) is the effective use and analysis of an organization's raw data through analytics, querying, reporting, data mining and more. 
The Business Intelligence and Analytics (BIA) team makes data available to users in an organized, accessible manner.
Activity Hubs
As part of the campus-wide Enterprise Systems Renewal program, the BIA team has been focused on creating hubs that collect the data, or activity, from new systems. Called Activity Hubs, each collects a specific type of data. BIA manages the Activity Hubs and the tools that are used to view and analyze the data, Cognos and Tableau.
Who Uses Activity Hub Data?
Analysts from across campus build reports for consumers to view data. Report Developers have extensive knowledge of the source data and understand data tables and joins as well as the needs of those who use the data.
Report Consumers use the reports created by analysts to view in one or more Activy Hubs.
Learn more about Activity Hub data and the report publishing process.
Getting help
Email BIA at busintel@ucsd.edu for Activity Hub and data support.
Include the following:
Problem you are trying to solve
Purpose, goals or desired outcome of your request
Desired timeline
For help with general troubleshooting, add:
Screenshots
Explanation of the issue
Troubleshooting attempts and your results
Steps to reproduce the issue (i.e., the variables/values you used to run a report)
For issues with a specific report, include:
Location or link to the report
Last time it ran successfully
Any changes or additional information that could help resolve the issue