BIA Team Services
Last Updated: October 31, 2023 11:54:41 AM PDT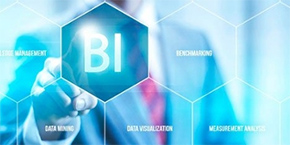 Learn how the ITS BIA Team provides Business Intelligence (BI) Services to UC San Diego Departments.
BIA Team Services
The main goal of BIA is make data available to UCSD in a safe and efficient manner using Activity Hubs and Business Intelligence (BI) tools.
Learn more about the various services BIA provides to UC San Diego.
BI Tool Support including, but not limited to
Consultations regarding report developer job postings, interviews and hiring
Activity Hub (AH) support including, but not limited to
Services outside of BIA perview include, but are not limited to
Active Directory (AD) group creation and management
Data Integration
Report creation
BIA project workflow
BIA evaluates your data analytics need

Is your data accessible? Organized?
Does your data need to be combined with other data sets?
How do your customers like to interact with their data?

Is your request part of a larger initiative?

BIA works with you to identify requirements and deliverables

Do you have a report developer whom you would like to build the reports?
Would you like BIA to train your developers to build your reports?

BIA liaisons with Data Warehouse and Database Administration teams as needed

Not all analysis requires DW/DBA work, BIA can advise you on your options
Some solutions require organization processes best developed by the data warehouse team. BIA will coordinate that effort

BIA develops the metadata/ package solution

BIA uses a process similar to Agile development
Solutions are tested in a dedicated QA environment by you

BIA actively solicits subject matter expert, developer and/or sponsor feedback

BIA supports the solution

Report developers or designated business analysts will liaison with end users
Modifications post solution delivery are expected as data sources and business needs change
You can submit a request for a change whenever needed
BIA supported tools
BI tools are the interface that connects clients with BIA provisioned data sources.
Available tools: