Laboratory Tours
Last Updated: May 7, 2021 11:44:22 AM PDT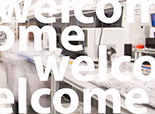 Find out about the requirements for conducting UC San Diego laboratory tours.
UC San Diego research departments showcase their labs to engage potential new students. Since research environments can present a variety of hazards, please consult these guidelines before bringing non-research personnel into labs. The Laboratory Safety Manual provides specific guidelines regarding safety policies and practices.
There are typically two formats when providing tours.
1) Normal operations tours

If you're planning on conducting a tour through a research lab while research activities are ongoing, the following rules apply:
Tour participants must wear all personal protective equipment deemed appropriate for the laboratory environment by the Principal Investigator's Laboratory Hazard Assessment. This includes proper laboratory attire, meaning full length leg and foot coverings
Participants must be escorted at all times with a safety-trained individual familiar with the facility and at least two emergency exits from anywhere in the facility
2) Special event tours
A special event tour, such as those conducted in conjunction with Triton Day, may allow for non-research personnel to enter laboratories under conditions that are less restrictive than "normal operations" tours.
For the following to apply, no active research may be conducted for the duration of the tour:
Participants can wear street clothes, but closed toe shoes are required
Any in-the-lab demonstrations must be pre-approved by Environment, Health & Safety, and PPE may be required for participants as a condition of demonstration approval. Please email a description of the demonstration to ehsrap@ucsd.edu with the following:

Location where the demo will be given
Number of participants
Any hazardous materials involved (chemicals, liquid nitrogen, etc.)

Tour locations may not include any location:

BSL2+ or higher
Where unsealed radioactive materials are present
Where pyrophoric materials are present
These conditions would apply to the general public who are not affiliated with any other UC San Diego program or department.