Chemical Storage and Inventory
Last Updated: November 14, 2023 2:07:08 PM PST
Properly store, label, and keep track of chemicals at UC San Diego.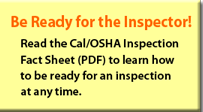 UC San Diego departments are responsible for safely and securely managing chemical supplies and complying with fire code allowances in facilities under their purview. The procedures below meet the California Fire Code (CFC) requirements and the Community Right-to-Know Act.
Important – Read about how the Globally Harmonized System of Classification and Labeling of Chemicals (GHS) affects chemical use at UC San Diego.
Notice: Disposal of hazardous waste using sinks, intentional evaporation, or as regular trash is against the law. Campus laboratories must abide by strict state and federal waste disposal requirements. You may be held liable for violations of applicable laws.