Voice Mail Overview
Last Updated: March 18, 2021 12:22:58 PM PDT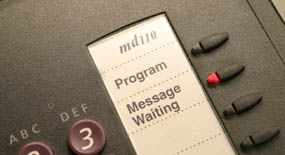 Get an overview of features and options provided by UC San Diego Unified Messaging.
Note: UC San Diego Health employees who have medical center phone numbers that begin with prefix of 249, 471, 543, 657, use a different form to request voicemail services.
For assistance, contact the UC San Diego Health Service Desk:
The Service Desk is available 24 hours a day, seven days a week.
For more information, contact the ITS Customer Service Team at (858) 534-4277.
Note: This page has a friendly link that's easy to remember: http://blink.ucsd.edu/go/voicemail