Long-Distance Phone Rates
Last Updated: March 9, 2023 1:21:23 PM PST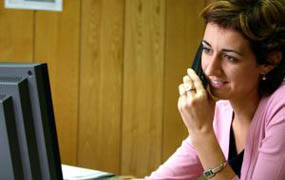 Learn about changes in long-distance rates as of July 1, 2011.

In NGN2 (starting on July 1, 2006), domestic long distance charges were eliminated. 

The new NGN3 billing plan also eliminated per minute charges for the top ten dialed countries as of July 1, 2011 (see countries with asterisks in the table below). Thus, unlimited domestic long-distance calls as well as calls to the top ten countries from your desk phones are included in the monthly NGN Communication User charges.

International rates will continue to be charged per minute for other countries with no changes to the rates this year.

1International Mobile Termination Charge (IMTC) is a per-minute cost imposed by many non-U.S. telecommunications companies for international calls that originate in the U.S. and connect to wireless communications devices. The charges fluctuate and vary by country. They are passed through to departments on the monthly telecom bill.

More rates: Find rates for all countries (Excel).
Domestic/
International 
Previous rates
Current rates
(as of July 2011)
Domestic
Local
$0.020
$0.00
Zone 3
$0.030
$0.00
Intrastate
$0.045
$0.00
Interstate
$0.045
$0.00
International (top 30 countries) — not including IMTC fees1
Australia
n/a
$0.17
Austria
n/a
$0.17
Belgium
n/a
$0.17
Brazil
n/a
$0.38
Canada*
n/a
$0.00
China*
n/a
$0.00
Cyprus
n/a
$0.51
Denmark
n/a
$0.17
France*
n/a
$0.00
Germany*
n/a
$0.00
Greece
n/a
$0.24
Hong Kong
n/a
$0.16
India
n/a
$0.69
Indonesia
n/a
$0.51
Israel*
n/a
$0.00
Italy*
n/a
$0.00
Japan*
n/a
$0.00
Mexico*
n/a
$0.00
Netherlands
n/a
$0.16
Norway
n/a
$0.16
Russia
n/a
$0.39
Singapore
n/a
$0.29
South Korea
n/a
$0.16
Spain
n/a
$0.16
Sweden
n/a
$0.17
Switzerland*
n/a
$0.00
Taiwan
n/a
$0.16
Thailand
n/a
$0.43
Turkey
n/a
$0.45
United Kingdom*
n/a
$0.00

*included in monthly NGN Communication User fees; no per minute charges will be assessed unless they are collect calls or special third party calls.