Desk Phone Overview
Last Updated: June 19, 2017 12:35:03 PM PDT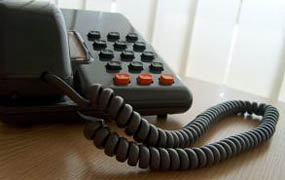 UCSD offers employees a variety of desktop telephones. Check the information on this page to learn more about the models, features, and pricing plans.
Current models: If you plan to order a new telephone for your desk, take a look at the models that are available. Click a model that interests you to find out more about its features and pricing.
Phone features: UCSD offers a variety of phone features. Review a list of features, along with installation costs and monthly charges, to determine the features that are best for you.
Installation costs and monthly rates: Installing desk phones and features usually requires a one-time installation fee, as well as monthly charges. Check the installation fees and monthly rates for models and features you are considering.
Ordering a phone: When you've selected the model and features you want, review the information in How to Order Desk Phones, and link to an online Customer Service Request.
Learning more about your phone: Using Desk Phones offers many links to helpful resources that can help you use your phone effectively, including troubleshooting. For detailed information on your specific phone, click the link next to the picture of your model.
For more information, contact the IT Services Customer Support Service Team at (858) 534-4277. For troubleshooting, contact the
ITS Service Desk
, (858) 246-4357 or ext. 6-HELP.