Matlab
Last Updated: April 30, 2020 4:21:02 PM PDT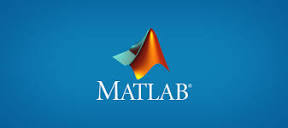 Find out how to access Matlab - Students Faculty and Staff

Platforms: Windows Mac and Linux



University of California San Diego has a Total Academic Headcount (TAH) license for MATLAB, Simulink, and add-on products. Please visit
UCSD Matlab Portal
to see full list of products.
Students may use these products for educational and instructional purposes.
Faculty, researchers, and staff may use these products for teaching, instructional, and research.
The license allows individuals to install the products on university-owned equipment, as well as personally owned computers.
What can you do with MATLAB?
Using MATLAB, you can:
Analyze data
Develop algorithms
Create models and applications
The language, apps, and built-in math functions enable you to quickly explore multiple approaches to arrive at a solution. MATLAB lets you take your ideas from research to production by deploying to enterprise applications and embedded devices, as well as integrating with Simulink® and Model-Based Design.
Millions of engineers and scientists in industry and academia use MATLAB. You can use MATLAB for a range of applications, including deep learning and machine learning, signal processing and communications, image and video processing, control systems, test and measurement, computational finance, and computational biology.
Access MATLAB
Access free Matlab Training
MATLAB training/certification & Self-paced courses
Sign into your MathWorks - must register with youraccount@ucsd.edu email address.
Select from the list of classes available.
You will receive an email with information on taking your selected course(s).
More Matlab
Teaching with Matlab
 In partnership with GEDC/IFEES, MathWorks ran a webinar on tools for online courses. Here is a link to the recording: https://youtu.be/gqwgSWFB64g
Mathworks recently launched a Distance Learning Community where you can engage and exchange ideas with instructors and also ask/answer questions that might come up.
Teaching with MATLAB Training - has hands-on intro to Live Scripts, MATLAB Online, MATLAB Drive – highly recommended as you start exploring the online tools
MATLAB Grader - Automatically grade MATLAB code in any learning environment
COVID-19 Research: If you or any of your colleagues are doing research on this, MathWorks is here to support the effort in any way we can. E.g. consultation with Mathworks tools experts, subject matter experts from different domains, connections with people we might know in the industry/academia – everything is on the table.
Matlab Licensing
The UC San Diego MATLAB network license server and Parallel server access is available to support lab computer and clustor installation. Computers must be on the network and must be registered in the campus "ucsd.edu" domain to participate.
UCSD users can request Matlab ISO and network license manager access. Please send a request to Software Licensing Support team.
Matlab Support
MATLAB support is provided free by MathWorks.Mathworks Support team can assist UCSD users with Matlab questions.
Pricing
Funding has been provided by participating departments on campus and Educational Technology Services (ETS).  If your department is not currently a member of the UCSD Matlab Consortium and you are interested, please contact Sofware Licensing Support team to inquire about participating in the program.