MATLAB
Last Updated: August 10, 2023 3:08:06 PM PDT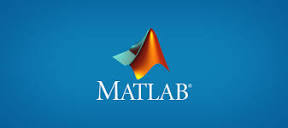 Available to: Students Faculty Staff and Researchers
Platforms: Windows Mac and Linux



University of California San Diego has a MATLAB Campus-Wide Licensing agreement and it supports all MATLAB toolboxes. Please visit
UCSD MATLAB Portal
to see the full list of products.
Students may use these products for educational and instructional purposes.
Faculty, researchers, and staff may use these products for teaching, instruction, and research.
The license allows individuals to install the products on university-owned equipment, as well as personally-owned computers.
Get Access:
UCSD students, faculty, and staff can access MATLAB products on UCSD MATLAB Portal. SSO login is required. 
 If the SSO login fails and you can't access the MATLAB site, please open a support ticket.
Access free MATLAB Training
MATLAB training/certification & Self-paced courses
Sign in to your MathWorks - must register with youraccount@ucsd.edu email address.
Select from the list of classes available.
You will receive an email with information on taking your selected course(s).
More MATLAB
Teaching with MATLAB
 In partnership with GEDC/IFEES, MathWorks ran a webinar on tools for online courses. Here is a link to the recording: https://youtu.be/gqwgSWFB64g
Mathworks recently launched a Distance Learning Community where you can engage and exchange ideas with instructors and also ask/answer questions that might come up.
Teaching with MATLAB Training has a hands-on intro to Live Scripts, MATLAB Online, MATLAB Drive – highly recommended as you start exploring the online tools
MATLAB Grader - Automatically grade MATLAB code in any learning environment
MATLAB Licensing
The UC San Diego MATLAB network license server and Parallel server access are available to support lab computer and cluster installation. Computers must be on the network and must be registered in the campus "ucsd.edu" domain to participate.
UCSD users can request Matlab ISO and network license manager access. Please send a request to the Enterprise Software Licensing team.
MATLAB Support
MATLAB support is provided free by MathWorks. Mathworks Support team can assist UCSD users with MATLAB technical questions.