ANSYS
Last Updated: January 24, 2023 4:08:33 PM PST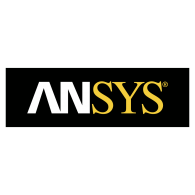 Available to: Students Faculty Researchers and Staff
 Platform: Windows Linux

ANSYS develops and markets multiphysics engineering simulation software for product design, testing and operation.
Ansys offers a comprehensive software suite that spans the entire range of physics, providing access to virtually any field of engineering simulation that a design ...
ANSYS Mechanical, Electronics, Fluids, Discovery Live access is available to UCSD students, researchers and faculty.
Get Access
Please submit a Software form request.
ANSYS provides free student software access that comes with a license file.
ANSYS Student version problem size limit:
Structural Physics: 32K nodes/elements
Fluid physics: 512K cells/nodes
LS-DYNA: 128K nodes/elements
Electromagnetics: N/A
ANSYS Learning Forum
The Ansys Learning Forum is the go-to place for students, educators, researchers and industry engineers to engage with peers and Ansys experts. Search by topic of interest, join a conversation in progress or post a question or response.