Maple
Last Updated: January 25, 2023 11:45:33 AM PST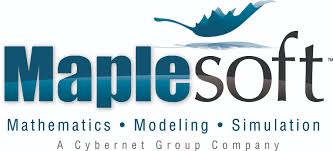 Available to: Students Faculty Staff
Platforms: Mac & Windows
Maple is math software that combines math engine with an interface that makes it extremely easy to analyze, explore, visualize, and solve mathematical problems. With Maple, you aren't forced to choose between mathematical power and usability, making it the ideal tool for both education and research.
Get Access
Faculty and TAs can get access for course preparation and use. Please submit a Software form request.
Submit a CINFO to use Maple for a course.
Faculty and Staff Access
There is a $150 per year charge for faculty research and staff access. To order a copy, please email software  Order from software@ucsd.edu.
Student Access
A student version of Maple for personal use and a 12-month licensed version is available from the Maplesoft online store.