Mathematica
Last Updated: June 18, 2021 4:00:24 PM PDT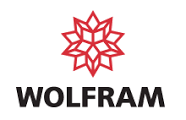 Available to: Students Faculty Staff and Researchers
Platform: Windows Mac and Linux
Mathematica from Wolfram Research is mathematical computation software that integrates computation into complete workflows, moving seamlessly from initial ideas to deployed individual or enterprise solutions. 
Faculty, researchers, and staff may use Wolfram products for teaching, instructional, and research.
The license allows individuals to install the products on university-owned equipment, as well as personally owned computers.
Wolfram products: Mathematica, Mathematica Online, Wolfram Alpha Pro, Wolfram|Alpha Notebook edition are available for educational and academic research use.
Wolfram|Alpha Notebook edition is a new product: https://www.wolfram.com/wolfram-alpha-notebook-edition/resources/
Hands-On-Start to Wolfram|Alpha Notebook Edition pre-recorded video:  https://www.wolfram.com/wolfram-u/catalog/gen008/
Get Access
Please visit the UCSD Mathematica site and send a request.
You must use your UCSD email address to request access and our account will be verified and approved. After approval, users can download and install the software. Software access may take up to 48 hours after approval.
Available to: Faculty and Staff
Platforms: Macintosh Windows Linux
UC San Diego offers access on a per-seat basis to all eligible products offered by Wolfram Research and home-use licenses for use with courses.
You can request this access through ITS Service Desk.