Esri ArcGIS
Last Updated: April 30, 2020 3:48:16 PM PDT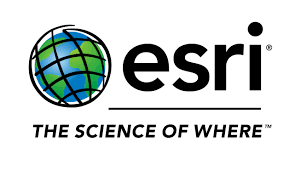 Find out how to access ESRI Products - Students Faculty and Staff
Platforms: Windows
Available to faculty, staff and students.
ArcGIS for Desktop Advanced is an integrated collection of GIS (geographic information systems) software products used to author, analyze, map, manage, share, and publish geographic information.
ArcGIS Desktop software helps users to collect and manage data, create professional maps, perform traditional and advanced spatial analysis, and solve real problems.
ArcGIS Pro is the next generation of Desktop GIS. ArcGIS Pro supports data visualization, advanced analysis and authoritative data maintenance in both 2D and 3D. ArcGIS Pro is tightly coupled with the ArcGIS platform supporting data sharing across ArcGIS Online and ArcGIS Enterprise through Web GIS.
ArcGIS Pro Access
UCSD Enterprise ArcGIS Online (AGO) access is available to all users including Extension students taking GIS certificaiton courses. For UCSD Extension course support instructors must send a request to Software Licensing Support team.
Please visit: ucsdonline.maps.arcgis.com Sign in with your AD credentials

ArcGIS Pro download access: https://lib.ucsd.edu/gissoftware
ArcGIS Desktop Access
The free ArcGIS for Desktop 1-year Student License provides a Single Use activation code for ArcGIS Desktop Advanced and is limited to educational purposes (no commercial use allowed).
For access to a 1-year Student activation pleae contact Software Licensing Support team. Include your UCSD email address and the reason you need access. Students can request a new activation code after the 1 year license expires.
UCSD staff and faculty need to contact Software Licensing Support team and request a single use license file.
ESRI training is available with AGO login.
The UC San Diego subscription renews February 1.