Temporary Employment Services New Hire Information
Temporary Employment Services New Hire Information
Last Updated: August 31, 2023 10:02:01 AM PDT
Read important information for Temporary Employment Services (TES) New Hires.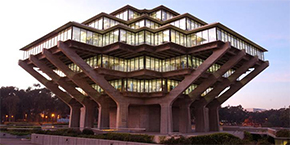 Welcome to TES, a division of UC San Diego Human Resources. We are excited you are bringing your talent and skills to the TES team!
Please follow the steps below, in the indicated order, to gain access to UC San Diego resources and to be prepared for your initial assignment.
Signing Ceremony Preparation (PDF)
You will receive a welcome email with your Employee ID, UC San Diego email address, initial AD password and information on how to update your email password.
Please visit the UC San Diego Active Directory (AD) Password Change Tool site to change your AD password.

Note that you will need your username and this is usually the first part of your UC San Diego email address.

Follow system prompts to reset your AD password. Choose the option that best fits your situation.

Note that current AD password is included in your welcome email, for any questions, please contact your Onboarding Specialist.
Once activated, you can check your e-mail through 
UCSD Web Access
.  Enter your full email address, including @ucsd.edu, and the newly created password.
Temporary Employees are required to submit their working hours and report leave time using our TES Online Pay System.  A virtual timesheet is available via TOPS, the TES Online Pay System (Single Sign-On login required).
Log on with your entire email address as the Username and your Single Sign-On password.
A tutorial PowerPoint is available to assist you with navigating through TOPS; entering hours electronically, viewing current/submitted timesheets and reporting leave time (earned vacation & sick). 
Submit your timesheet by the timekeeping deadline.  Failure to submit your timesheet on time will delay your pay until the following pay period.
**Please note: TES employees DO NOT enter hours in Ecotime (Ecotime is a timekeeping system used only by career and student employees)**
Establish your Employee Self-Service Portal in UCPath
The UCPath online self-service portal will provide you with 24/7 access to your HR and Payroll information from your desktop, laptop, tablet or mobile phone.  Employees will be able to view personal job data and payroll information; sign up for direct deposit; update tax withholdings; view/enroll in benefits; see vacation and sick leave balances; and more.
Log into ucpath.universityofcalifornia.edu.
Sign in using Single Sign-On (SSO)
Select University of California, San Diego from the location list
Complete Verification and Security Questions
Complete Personal Information, Health, and Welfare (ONLY if applicable), Income and Taxes (enroll in Direct Deposit), BEFORE receiving your first payroll check.
Instructions for How to Enroll in Direct Deposit 
Instructions for How to View your Earning Statements
Contact UCPath with problems or questions by submitting a ticket to the IT Service Hub: support.ucsd.edu.
All UC San Diego employees must complete mandatory training.
To access assigned mandatory online training:
Log in with your Single Sign-On username and password
Click the To Do List / Assigned Training icon
Click the green Start button
For assistance with the UC Learning Center, please contact the LMS Support team at lms-support@ucsd.edu.  
Note: Trainings are not to be completed until the employee has started their assignment. The following trainings must be completed during a work shift as paid time within the first 30 days of employment:
General Ethics
Cybersecurity Awareness
Sexual Harassment
CANRA - California Mandated Reporter
Non-compliant employees will be notified via their campus email.
Orientations
Acquaint yourself with UC San Diego culture, and find out about benefits, injury prevention, and new employee orientations.
Learn and apply UC San Diego Principles of Community and performance standards.
Register to attend a New Employee Orientation to learn more about campus resources, programs, and services that will assist in your professional and personal development. All new employees are required to attend New Employee Orientation within 30 days of their start date.

Participate in a 

Benefits Orientation

. You must enroll for benefits within your Period of Initial Eligibility (PIE), which is within 31 days of your hire date.
Health and welfare benefits
Review benefit plan providers and enroll for benefits during your PIE, which is within 31 days of your hire date.
Safety
Learn about emergency contacts, safety training programs, ergonomics, risk management, and workers' compensation information.
Policy Resources
Find resources on policies, workplace conduct, and items related to UC San Diego culture.
Read UC San Diego's workplace conduct policies:

Find other policies by using the navigational tools in Blink:

Look up a policy by using the search Policy and Procedure Manual option in the Blink search results page.
Career Development
Find resources on policies, workplace conduct, and items related to UC San Diego culture.
As UC San Diego staff, you are eligible to utilize the career development services offered by Career Connection with Campus Human Resources. Feel free to explore their programs and utilize the available services. Please schedule services for times that will not conflict with your job duties. We encourage you to speak with your department Supervisor and TES Recruiter for approval if it is during work hours.
The following section should be referenced by employees that are being considered for positions with Health Sciences departments (Medical Center & Health Sciences).
You are a campus employee but working as a TES employee in UC San Diego Health Sciences. When working in a Health department you will have two AD/Emails. Employees working with Health will login to their computers using a Campus AD account, but login into Health systems using their Health AD account.  PLEASE SEE GUIDE BELOW
Use your Campus Active Directory (AD) Login & Email for (@ucsd.edu):
TOPS timekeeping system

https://tops.ucsd.edu

 

UCPath Employee profile access

ucpath.ucsd.edu

UC Learning site for required online trainings (access through Blink).

This will include mandatory compliance trainings and electronic health records trainings (see "EPIC" tab), as assigned. 

Adobe account

with your Campus log-in and password (access through Blink).

Office 365 with your Campus Ad email and password (access through Blink).

For any personnel questions and ticketing systems (Employee Relations, Labor Relations, Benefits, Payroll, etc.) please use your campus email and AD login information.
For troubleshooting issues with these systems, please contact Campus ITS.
Use your Health Active Directory (AD) Login & Email for (@health.ucsd.edu):
*You'll need your campus email and Single Sign On to be active prior to completing the following steps. Refer to "Step 1: Activate your email account"
All emails sent/received while you are on assignment with Health, any systems access the Health department grants you (such as EPIC workspace, Cadence, RedCap, Oracle, SPARCM, OFC, access to reports BAH.ucsd.edu

,

etc.).
For troubleshooting issues with these systems, please contact Health ITS (access through Blink).
You will want to forward your Campus Email to your Health Email: follow guide link.
*If you have additional questions about which email and AD login to use, please contact your Recruiter in TES.
Health Business Systems OR Engineering Business Systems Set-up
: You will work with your
Departmental Security Administrator (DSA) within your assigned department,
to create an Alternate mainframe as an affiliate for a Health Business system for your department. The department DSA will provide you with a temporary password. From there your department manager can assist in requesting access to required business systems needed.
Many UC San Diego TES Employees assigned to UC San Diego Health departments are required by law to have a Physical (EH2), Drug Screen, Immunity Screening, TB, and FIT test conducted by UC San Diego's Center for Occupational & Environmental Medicine (COEM).
A notice with step-by-step instructions will be sent out to you via your personal email once it has been determined that an employment physical examination is needed.

Please do not delay scheduling your employment physical examination with COEM and completing the necessary steps, as doing so can delay your ability to be placed on an assignment.

Assessment results typically take 5 business days to receive from the date of your schedule appointment.

If you have any medical specific questions or concerns, please send COEM a message directly through your MyChart account or email them at coemclearance@health.ucsd.edu. (Please note this email address should not be used for scheduling your appointment)
EPIC is the electronic health records system for hospitals and medical clinics at UC San Diego. It may be requested for you to complete EPIC and Cadence training if the assignment you are being placed on requires you to have access to health records, schedule patient appointments, complete medical billing etc.
You will be assigned the necessary Epic trainings based on your assignment duties. Some training will be completed online through our UC Learning Center (using your CAMPUS login credentials @ucsd.edu) while other trainings are completed in a live class via Zoom.

You will receive email from the Epic team the Wednesday before your scheduled Zoom training with important instructions and information that must be completed prior to your training date. You will also receive a calendar invite with the Zoom link.

**Please reach out to your recruiter or recruitment coordinator with Temporary Employment Services if you do not receive the email and calendar invite by the Wednesday before your scheduled training date.

The first day of Zoom training is required and if you are more than 7 minutes late to the first day, your week of training will need to be rescheduled, which can potentially impact your assignment start date.
For issues with gaining access to UC San Diego resources or any other questions, please contact Temporary Employment Services at
temporaryemployment@ucsd.edu
 or call (858) 534-4604.