Temporary Employment Services New Hire Information
Temporary Employment Services New Hire Information
Last Updated: October 27, 2022 3:37:27 PM PDT
Read important information for Temporary Employment Services (TES) New Hires.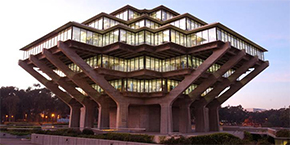 Welcome to TES, a division of UC San Diego Human Resources. We are excited you are bringing your talent and skills to the TES team!
Please follow the steps below, in the indicated order, to gain access to UC San Diego resources and to be prepared for your initial assignment:
Enter username
Select "I would like to use personal information (employee ID, SSN, and birthday) to change my AD password"
                            or
If you received a temporary password from the TES Payroll Staff:
Select "I know my current AD password and would like to change it."
Enter the temporary password emailed to you by TES Payroll staff.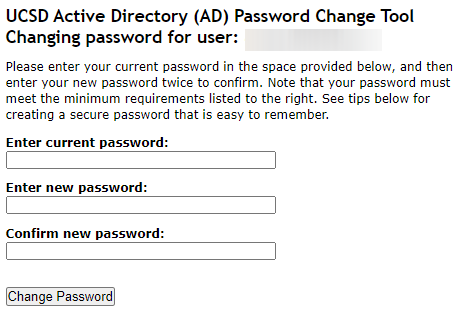 Once activated, you can check your e-mail through 
UCSD Web Access
.  Enter your full email address, including @ucsd.edu, and the newly created password.
Temporary Employees are required to submit their working hours and report leave time using our TES Online Pay System.  A virtual timesheet is available via TOPS, the TES Online Pay System (Single Sign-On login required).
Log on with your entire email address as the Username and your Single Sign-On password.
A tutorial PowerPoint is available to assist you with navigating through TOPS; entering hours electronically, viewing current/submitted timesheets and reporting leave time (earned vacation & sick). 
Submit your timesheet by the timekeeping deadline.  Failure to submit your timesheet on time will delay your pay until the following pay period.
**Please note: TES employees DO NOT enter hours in Ecotime (Ecotime is a timekeeping system used only by career and student employees)**
Establish your Employee Self-Service Portal in UCPath
The UCPath online self-service portal will provide you with 24/7 access to your HR and Payroll information from your desktop, laptop, tablet or mobile phone.  Employees will be able to view personal job data and payroll information; sign up for direct deposit; update tax withholdings; view/enroll in benefits; see vacation and sick leave balances; and more.
Log into ucpath.universityofcalifornia.edu.
Sign in using Single Sign-On (SSO)
Select University of California, San Diego from the location list
Complete Verification and Security Questions
Complete Personal Information, Health, and Welfare (ONLY if applicable), Income and Taxes (enroll in Direct Deposit), BEFORE receiving your first payroll check.
Instructions for How to Enroll in Direct Deposit 
Instructions for How to View your Earning Statements
Contact UCPath with problems or questions by submitting a ticket to the IT Service Hub: support.ucsd.edu.
All UC San Diego employees must complete mandatory training.
To access assigned mandatory online training:
Log in with your Single Sign-On username and password
Click the To Do List / Assigned Training icon
Click the green Start button
For assistance with the UC Learning Center, please contact the LMS Support team at lms-support@ucsd.edu.  
Note: Trainings are not to be completed until the employee has started their assignment. The following trainings must be completed during a work shift as paid time within the first 30 days of employment:
General Ethics
Cybersecurity Awareness
Sexual Harassment
Non-compliant employees will be notified via their campus email.
For issues with gaining access to UC San Diego resources or any other questions, please contact Temporary Employment Services at
temporaryemployment@ucsd.edu
 or call (858) 534-4604.