Location
The Campus Card Office is located in the Student Services Center, Suite 354A (map)
Business Hours:
Monday – Wednesday: 8:00 a.m. – 4:30 p.m.
Thursday: 10 a.m. – 4:30 p.m.
Friday: 8:00 a.m. – 4:30 p.m.
About Campus Card
Your Campus Card is your employee ID and key to the campus. In addition to serving as your official photo identification card and security badge, the Campus Card will give you access to campus buildings and events, and lets you: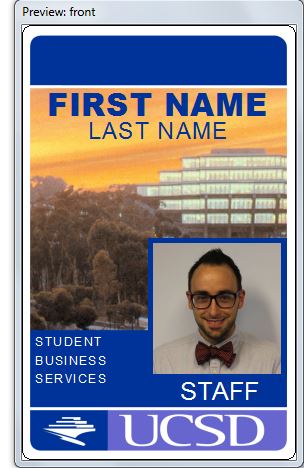 The card also gives proof of official campus affiliation for quick identification during an emergency or major disaster. If your job duties grant you special access during an emergency, your department can request this designation on your card.

When you deposit funds onto your Campus Card, it becomes a Triton Cash debit card, allowing you to make cash-free purchases at many on- and off-campus locations.