Security
Last Updated: February 3, 2021 4:57:22 PM PST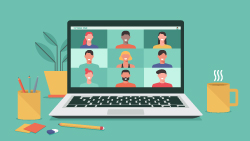 Learn how IT Services is keeping you safer and more secure in digital spaces.
Technology alone can't always protect our computers and information. We need to understand and use cybersecurity principles and best practices to protect ourselves, our family, the university's electronic communications resources and the university data we handle. 
Join The Conversation
Our Cybersecurity in Six Words campaign started a campus conversation about cybersecurity as we sought your input on the issues that affect your safety and security online. With 380 card entries submitted to date, totaling 1,494 distinct words, your data is telling. Hear from UC San Diego's Chief Information Security Officer Michael Corn to see what the campaign revealed so far.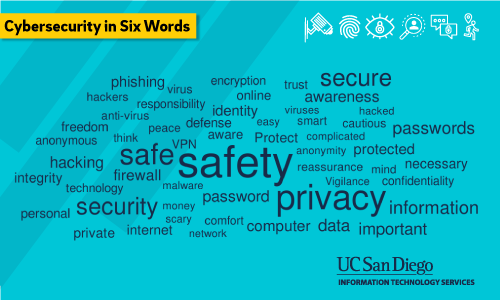 Questions or Need Help? Contact us.
| | |
| --- | --- |
| Security Alerts | Cybersecurity Tips |