Oracle Procurement
Last Updated: December 14, 2022 11:05:52 AM PST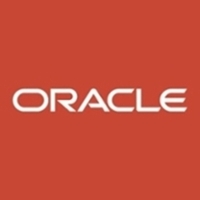 Learn about Oracle, UC San Diego's eProcurement site.
Oracle Financials Cloud (OFC) 
OFC.ucsd.edu is UC San Diego's eProcurement site, a modern solution for the university's business needs. It frees up employees to focus their time and effort on advancing the education, research, and public service mission of UC San Diego.
More specifically, Oracle ensures that UC San Diego's culture of innovation, ambition, and data-driven decisions continue as the University experiences unprecedented growth.
Access
To access Oracle Financials Cloud visit ofc.ucsd.edu, click the Company Single Sign-On button, then log in with your Active Directory information.
A quick link to Oracle Financials Cloud is available on all Blink pages under the 'Business' drop-down menu that appears on Blink's 'TOOLS' navigation bar.
Please note when using Oracle that the preferred browser is Firefox. Browsers such as Chrome, Safari, and Internet Explorer are not as compatible and may result in errors throughout your navigation.
Marketplace Order History
Marketplace was UC San Diego's former eProcurement site. 
Marketplace will continue to be available to look up order history.