Ways to Buy Goods and Services
Last Updated: June 2, 2022 4:36:56 PM PDT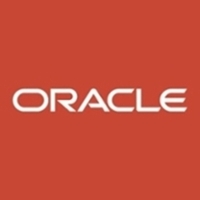 Choose the best way to purchase goods and services for your department.
Oracle Procurement 
Oracle, UC San Diego's one-stop shopping site, is the preferred method of managing your buy-pay needs. Oracle Procurement brings your department:
A key tool for cost savings based on more efficient processes and strategically sourced contracts that include environmentally preferable purchasing practices, small business and designated California suppliers
Availability of more than 10 million items from hundreds of suppliers, including STORE and CORE (Core Bio Services), and expanding daily. 
A supplier list that includes UC and UC San Diego's contracted suppliers with pricing determined by total cost of ownership (PDF).
Advantages over other purchasing methods include:
Shopping is a simple way to find items offered by all suppliers available in Oracle Procurement and place them in your cart.
Approving incorporates automatic routing, tracking, full control and accountability.
Ordering supports automatic transmission of purchase orders to suppliers, and access to order status.
Payment allows index assignment, split-funding, and automatic invoice settlement.
Invoice review provides a view of invoices and electronic processing of out-of-tolerance invoices and those exceeding $10,000.
All purchases are protected by UC terms and conditions.
Learn more about the steps to contracting for services through Oracle.
Other methods
If Oracle Procruement doesn't offer the product or service you're looking for, use one of the following methods:
Procurement Card
UC San Diego's procurement card, is the partner tool to Oracle. It provides departments a way to purchase and pay for routine, low-cost products and services from suppliers that are not part of Oracle. Advantages of using the Procurement Card are
Electronic billing and payment, saving processing time and money
On-campus retailers
Use the recharge process to buy items from on-campus retailers. Because of the low cost per transaction, recharge is the preferred method for purchasing from UC San Diegos departments. Recharge allows for:
Simple purchasing using an index number
Automatic posting charges to the ledger
Quick delivery and easy returns
See a complete list of departments that offer goods and services through recharge.
Surplus Sales
UC San Diego's departments, staff, and the general public can purchase surplus items at Surplus Sales. UC San Diego's Surplus Sales also serves as an outlet to dispose of used, excess UC San Diego's property.
Auctions
Online or live auctions offer a way of buying equipment and supplies for the University. Each auction vendor has specific requirements for participation that do not always correspond with University regulations. For this reason, requests to participate in auctions are handled on a case-by-case basis.