International Research and Engagement
Last Updated: February 7, 2020 9:38:48 AM PST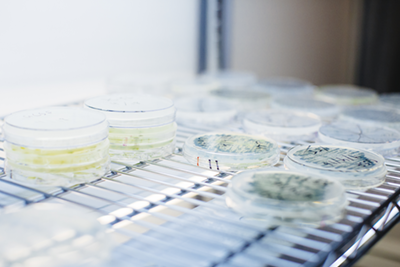 Find guidance, updates and relevant links for the UC San Diego community regarding international research and engagements.

We believe that scientific research and academic scholarship work best with open collaboration. UC San Diego is committed to having an open, welcoming campus; respecting the rights of faculty; and abiding by our Principles of Community. As a global research university, we proudly have hundreds of faculty and educators from around the world teaching in our classrooms. At the same time, we must protect research integrity; address the federal government's increasing concerns about foreign entities unduly influencing U.S. research; and adhere to the guidelines and policies the government puts in place.

It is the professional responsibility of every researcher at UC San Diego to completely and accurately disclose external financial interests and support, affiliations, activities and relationships with any foreign entities.
Conflict of Commitment (COC):

 The University of California requires that all faculty submit an annual COC report indicating whether or not they have engaged in outside activities during the fiscal year. Disclosure forms are required even if faculty members have nothing to disclose. Deans are responsible for ensuring that all faculty members submit an annual disclosure and that the disclosures are accurate. A new UC-wide software system, call UC OATS, is not being used to for annual COC disclosures. Read more on the Academic Affairs website: COC requirements and UC OATS. 
Conflict of Interest (COI) policies require all university employees who are conducting research or other research-related activities to disclose certain financial interests, whether domestic or foreign. Financial interests include anything of monetary value held by the employee, a spouse or registered domestic partner, and dependent children. Examples include income or payments for salaries; consulting or honorariums; holding a position such as founder, partner, employee or board member; and having ownership interests such as stocks, bonds or stock options. New financial interests should be disclosed within 30 days of their acquisition. Read more about required COI disclosures on blink.
Applicants for federal grants must list all "other support" prior to award and are required to identify any changes in "other support" in each annual progress report. According to the NIH Grants Policy Statement, "other support" is defined as all financial resources — whether federal or non-federal, commercial or institutional — in direct support of an individual's research. This covers research contracts and grants, cooperative agreements and organizational awards, including any from foreign governments or entities. Contact the Office of Contract and Grant Administration for more information.
It is important to remember that any external support or engagement that would be acknowledged in public presentations or publications is something that should also disclosed in grant applications, annual reports and closeout summaries and in university-related COI and COC disclosure forms (as required).
Department of Commerce
Department of Defense (DOD)
Department of Energy (DOE)
National Institutes of Health (NIH)
National Science Foundation (NSF)
Export Control
Accurately reporting international activities in grant applications and university disclosures
Signing unfunded agreements (e.g., MOUs) with foreign institutions or organizations
Sponsoring visiting scholars and researchers
Visa sponsorship and invitations to UC San Diego
Travel Abroad