Hiring Toolkit
Last Updated: July 2, 2021 2:09:21 PM PDT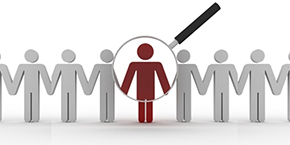 The Hiring Toolkit is a portfolio of services designed to assist with hiring staff employees and classifying positions.
(login required)
The Online Job Description provides departments with a tool to create, update, route and submit a job description. 
(login required)
Supervisors and hiring managers, use HireOnline to track the progress of positions you have posted. View applicants' resumes, rank prospective employees, and move easily through the process of selecting your top candidate.
Online Requisition
Log in to HireOnline to find Online Requisition, which will assist you in preparing and submitting an Employment Requisition to Human Resources.
This library contains instructional documents for use of the ONBOARDING Solution. 
This online tool allows departments to look up salary range information for specific job classifications.
The Job Bulletin provides a listing of open positions and the ability to apply online.
This site provides tools for organizations subject to federal regulations that do not permit individuals sanctioned by the OIG to work in healthcare related positions.
For more information, contact Human Resources .
For ONBOARDING Solution and Tracker access, please email your designated Talent Advisor. Include the department code(s) (4 digit number) you need access to, and approval from your Department Head.