Pest Control
Last Updated: August 16, 2023 3:54:24 PM PDT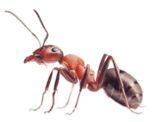 Find pest control assistance and information for UC San Diego facilities.

Environment, Health & Safety (EH&S) handles pest control services for UC San Diego facilities. Need help with pests? Request pest control services.

The EH&S Pest Management team uses an Integrated Pest Management (IPM) approach to determine if treatment is needed.

IPM employs physical, mechanical, cultural, biological, and educational methods to limit pest problems. The least toxic chemical pesticides are used only as a last resort.
Indoor pests
Outdoor pests

Facilities Management Service Referral Desk, (858) 534-2930

Urgent after-hours pest situations:

Campus Police, (858) 534-4357
(Examples of urgent situations include rattlesnake or swarm of bees indoors)

San Diego County Wildlife Services: 1-800-486-0010
Project Wildlife:  (619) 299-7012
Injured/orphaned or help with nuisance wildlife: (619) 299-7012
Live/Injured Marine Life (SeaWorld):  1-800 541-7325
Dead Marine Animal Response: (858) 546-7163
Fun for Animals Wildlife Resource Center: (760) 789-2324
Injured Hawk or Owl Guidance:  (619) 985-9686
Report a Wildlife Crime:  1-844-397-8477