Shop & Studio Safety Program
Last Updated: October 26, 2022 12:01:53 PM PDT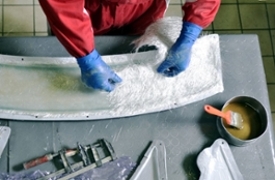 Learn how UC San Diego's shop & studio program helps protect trade workers.
Environment, Health & Safety (EH&S) routinely inspects all UC San Diego shop and studio facilities to ensure they maintain the highest standards of safety. See the inspection checklist.
All facilities comply with the Injury & Illness Prevention Program and follow CAL/OSHA regulations. Employees also receive regular safety training to perform their jobs.
Please refer to the University of California Shop Safety Manual – a resource to help you get in gear with safety. This handbook contains essential safety information that you need for working in a shop.
Policies and regulations