Paying Travel for Visitors
Paying Travel for Visitors
Last Updated: August 16, 2023 12:20:57 PM PDT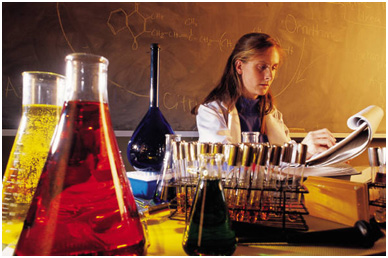 Learn how a visitor may receive certain payments.
Purpose and invitation
For a visiting scholar or graduate student, essential information about the visit should be clear in the form of an invitation or appointment offer letter that includes at a minimum:
Purpose of the visit
Dates of the visit
UC San Diego financial commitment, if any
See a sample invitation letter (Word file).
Visitors under a performance agreement or independent contractor do not require an invitation letter as the intended purpose should be clearly defined in their agreement with the University.
Paying/reimbursing a travel expense for a visitor
Not all visits involve UC San Diego paying/reimbursing travel expenses, however in some cases it is an essential component of the visit. Eligibility for payment/reimbursement of actual travel expenses depends on:
Clear documentation of the visit's purpose
For a foreign visitor, having the appropriate visa type
For honorarium follow this guide
For a visiting scholar and graduate student, the appointment title is specific to the primary purpose of the individual's application for admission to the United States and the duration of the visit. The visitor's non-immigrant status will determine which visa rules will need to be followed once in the United States. Learn more information about hosting a foreign visitor here.
Visitor types
Visiting Scholar

A courtesy appointment processed by the Office of Postdoctoral and Visiting Scholar Affairs (OPVSA). 

See the OPVSA website for guidance on payment options that are allowable and see UCSD's International Center guidelines on visas for visiting scholars.

Visiting Graduate Student

A pre-doctoral graduate student (PhD, MA, MS, MBA, or MD) pursuing research at UC San Diego related to their degree program at their home institution.

Refer to the Graduate Division website for more information regarding payments to visiting graduate students.

Independent Contractor/ Consultant

Arrangements to secure the services of an Independent Contractor/Consultant may be entered into only when the services are so unique, specialized, or highly technical that they cannot be performed economically or satisfactorily by existing university staff. 

The copyright and copyright rights to any published report or other materials produced by an independent consultant shall belong to the University, as set forth in the Independent Consultant Agreement Terms and Conditions, Article X.; however, the independent consultant may be listed as a "Consultant" in any published report or other materials.  See Independent Contractor/ Consultant Overview and BFB-BUS-34: Securing the Services of Independent Consultants to learn more.
The invitation letter
In order to document the intent and details of the visit, it is strongly encouraged that a letter of invitation (Word file) be sent to the individual invited to UC San Diego who will receive payment for services or travel expenses. The letter should come from the department that is sponsoring the activity. The letter should contain the following information:
Detailed description of the event or activity
Date/Length of the event (typically less than three months)
The amount of any payment that will be made
Whether travel and/or incidental expenses will be reimbursed
Contact information at the sponsoring UC San Diego department for further information
How to process a travel reimbursement for a visitor
Guest Travelers must register in PaymentWorks before they can get reimbursed for their travel expenses. Before the trip occurs, create a Travel Request to preauthorize the estimated travel expenses. If needed, the department travel coordinator can request a T&E Temporary Virtual Card (TVC) for the Guest Traveler/Visitor. After the trip concludes, create a Travel Expense Report in Concur and please be sure to include the Guest's invitation letter using the attachment feature. 
Resources
The US Department of State, U.S. Visas – Business and Pleasure (PDF)
The US Department of State, U.S. Visas Business Travel to the United States (PDF)
U.S. Department of State J-1 Visa Programs – Professor and Research Scholar
President Clinton's Executive Order 12989 (PDF)
For questions regarding a visiting scholar, contact Linda Bartolome.
For Disbursement payment request or Travel, contact our team via the UC San Diego Services & Support portal.
For questions about compensation and payment to other visiting academic titles, please contact:
Notice:
UC San Diego travel policy, as published in Blink, is decisive. It has been adapted to UC San Diego's organization, delegation of authority, terminology, chart of accounts and processing applications. The source for UC San Diego travel policy is
UC Travel Policy and Regulations
 (PDF).