Qualtrics: Online Survey Tool
Last Updated: March 16, 2021 12:30:19 PM PDT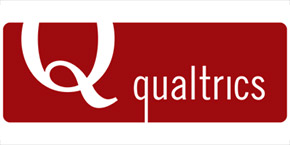 Learn about Qualtrics, an Online Survey Tool for current UC San Diego faculty, staff and students.
About Qualtrics
Opt-out language requirements updated
Qualtrics users must add "STOP" or opt-out language to every informational and promotional message of an SMS campaign. Otherwise expect messages that are sent to AT&T customers to be filtered or blocked. 
Read the opt out instructions.
Qualtrics is a robust online survey-building tool that is highly customizable and easy to use. With the Qualtrics Research Suite, you are able to build and distribute your survey, analyze and report on your results, and collaborate in real-time in an easy to navigate web-based interface.
Qualtrics enterprise licensing is funded through a partnership between Academic Affairs, Health Information Services and Information Technology Services (ITS). Current UC San Diego faculty, staff and students can access to this powerful tool free of charge. 
Features
Survey building and design

Survey building wizard
Create surveys from scratch
Survey distribution
Randomized questions
Supports use of video
Graphics and rich media

Data collection and management


Mobile friendly
Captcha verification
Document uploads
Tracks invitations and reminders via email

Data analysis

Data storage in Qualtrics
Real-time reporting
Export data in multiple formats (SPSS, Excel, HTML, PDF, and more)
Integrate with existing Customer Relationship Management solutions (e.g. SalesForce)
Getting Started
Qualtrics is now available to UC San Diego faculty, staff and students.
Learn how to use Qualtrics:

Review the training resources
Watch Qualtrics' on-demand webinars
Resources