What Equipment Custodians and Administrators Need to Know About Inventorial Equipment
Last Updated: July 7, 2023 9:01:57 AM PDT
If you are a property administrator for your department, you can use this page to gain knowledge and skills to fulfill your job duties. Two fast-facts you should know: 1) Inventorial Equipment (UC or Gov't owned) is required to be tagged with a UCID number and tracked throughout its life-cycle while in the care and custody of UC San Diego; and 2) Have a total acquisition cost of $5,000 or greater (total cost includes the costs needed to get the asset ready for use, such as, sales tax, shipping and any installation costs) with a useful life of at least one year.
Important News regarding OFC and Inventorial Equipment!
Since the implementation of Oracle Financials Cloud (OFC) there is no longer an integration from Procure to Pay to CAMS. This means all new equipment is required to be manually entered in CAMS by the Equipment Management Office. A solution is in the works to provide us with an equipment acquisition report, and potentially integrations. Until then we have limited ability to extract equipment data from Oracle Procurement, AP, PPM, KR, OFC, etc. We appreciate your help with notifying us when new equipment has arrived and requires a UCID tag/sticker. Below are a few steps you can take to maintain good asset management for your department.
Submit a Services & Support - Budget and Finance ticket and include the PO number(s) or Invoice number.
Run a PO/Reference Number report in CAMS using the Reports Tab>Create New Report>PO/Reference Number (Filter Column)>contains (Filter Operator)>PURxxxxxxxx (Filter Expression).

2. If the reports returns No Results submit a  Services & Support ticket listing the PO number or Invoice number for the equipment and we will enter it in CAMS, print the UCID tag and mail it your department to be affixed to the equipment.
3. If the report returns a successful result, View the record and update critical information on the asset record, such as Building, Room, Manufacturer, Model, Serial Number, PI/Custodian. We recommend you confirm the asset tag is affixed to the equipment.
We hope to have an integration built in the near future. If you have any questions please contact us via  Services and Support. Thank you for you cooperation and patience.
UCSD Inventorial Equipment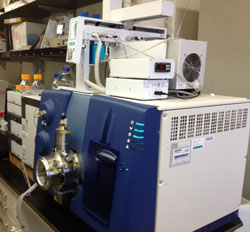 Inventorial Equipment has a total acquisition cost of $5,000 or more, and must be processed through Oracle FA (Fixed Assets) and tracked in CAMS (Campus Asset Management System). Inventorial equipment funded by a government entity requires contract considerations for inventory control. For a complete listing of definitions for all items the University is required to track, please see the BFB-BUS-29: Management and Control of University Equipment and the property terms of each applicable award. We also recommend reviewing the  Uniform Guidance 200.313 - Equipment.
For more information on inventorial equipment, see Equipment Management Basics.
Essential knowledge
How to acquire inventorial equipment
How to manage inventorial equipment
How to dispose of inventorial equipment
Resources that you may find helpful