Campus Asset Management System (CAMS) Overview
Campus Asset Management System (CAMS) Overview
Last Updated: July 28, 2023 3:26:50 PM PDT
CAMS is the system of record for the prudent management and control of inventorial equipment, government property, and other inventorial items in the care and custody of UC San Diego.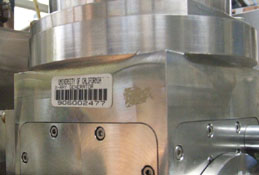 Inventorial Equipment has a total acquisition cost of $5,000 or more, and must be tracked in CAMS (Campus Asset Management System) and tagged with a UCID sticker. Inventorial equipment funded by a government entity requires contract considerations for inventory control. For a complete listing of definitions for all items the University is required to track, please see the BFB-BUS-29: Management and Control of University Equipment and the property terms of each applicable award.
Get User Access to CAMS
If you have been designated by your department to manage property please contact your Department Security Administrator (DSA) to request access to CAMS. 
If you do not know who the DSA is for your department click here and simply enter your email address.
Please log in to CAMS to be authenticated for access, and then contact your DSA.
The user profiles are equipment custodian (i.e. PI, Lab Manager, Department Leaders, etc.) or departmental equipment administrator (delegated duties). 
About CAMS
CAMS is the system of record for property (equipment) at UC San Diego. Once an asset record is created in the Oracle Fixed Assets module, property custodians and administrators should use CAMS to manage departmental inventorial equipment data throughout its life cycle at UC San Diego. Use CAMS to:
Update data elements per asset record (i.e. input serial number, new room location, PI/Custodian, etc.
Submit a Surplus Transfer Request (STR) to Surplus Sales and/or disposal of equipment by UCID and for non-inventorial property.
Run equipment reports by UCID number, PO number, asset description, serial number, building, etc. 
Attach documents or pictures to the asset record, or review historical information per asset.
Physical Inventory
Track non-inventorial equipment (optional).
Loan and borrow equipment.
Disposals
Award Close Out Reports - Property Report
Features
User control of equipment records and tracking assets. An asset tracking system is a requirement by UCOP and Uniform Guidance. CAMS offers campus users an interface to better control assets throughout its life cycle and this system meets federal requirements.
Full service asset life cycle management. Process Surplus Transfers, Interdepartmental Transfers, Disposals, update locations, 
Electronic approval
Reduced paper processing (EIMR forms no longer required for Surplus Sales, interdepartmental transfers, and disposals)
On-demand reports 
Excel reports
Control of your equipment
Attach documents, pictures, emails, etc.
Manage non-inventorial equipment and supplies with the CAMS elective module
Sustains compliance with our sponsors
Help tools.
Training
Please contact us for immediate training using Service & Support and let us know what training topic you are interested in. For more information on inventorial equipment, see Equipment Management Basics.