Meetings and Entertainment: Overview
Meetings and Entertainment: Overview
Last Updated: April 5, 2023 12:29:08 PM PDT
See an overview of guidelines for meetings, programmatic activities, and entertainment (events).
Note
In accordance with UCOP BUS-79, entertainment events require the presence of an in-person host, with the expectation that events are in-person or on-premises. Meals for virtual meetings are not reimbursable.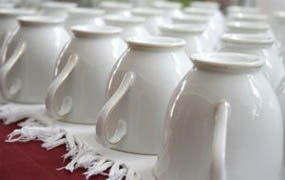 Process to request payment or reimbursement
Log in to Concur to request a payment or reimbursement. The application offers:
The ability to process payments for multiple payees in one document
The ability to attach required documentation to the Concur Request/Expense
Online approval routing via Concur
Validation for fund source(s) to help comply with fund-source restrictions
Event types
Most events for UC San Diego business are 1 of these 3 types of events, each with certain policies and guidelines:
Non-reimbursable events
Events that are personal in nature are not reimbursable, such as:
Birthdays
Weddings
Anniversaries
Farewell gatherings (unless length of service is more than 5 years)
Retirement (unless length of service is more than 5 years)
Expenses
Maximum per-person rates apply.
For entertainment expenses, review fund-source restrictions.
To simplify planning of individual events, purchases can be made in bulk if you:
Limit the amount purchased to what will be used in a fiscal year
Keep an inventory record (PDF) of all purchases
Receipts
An itemized receipt is required if an expense was $75 or greater, regardless of the per-person amount or the event total.
Note: Your department may require receipts for all expenses, but UC San Diego policy requires a receipt only for an expense $75 or greater.
Guest/participant list
A guest or participant list with full names, title, and affiliation is required for meetings and all entertainment, but is not required for programmatic activities. For meeting/entertainment events, where the # of attendees exceeds 100 people, we do not require a list of attendees just an Attendee Group that shows the Attendee Count. For programmatic activities, provide a clear description of the attendees when you create the Attendee Group and make sure that the Attendee Count reflects the # of participants/guests.
Alcohol
Fund-source restrictions apply.
A Campus Events with Alcoholic Beverages Form (electronic form) is required if alcoholic beverages were served on campus property and only if there were more than 30 people in attendance.
Frequency limits and tax implications
UC San Diego does not pay or reimburse frequent or routine expenditures for meals or light refreshments for employees as they are considered taxable income by the IRS.
For meetings and entertainment events, limit:
Meals to once per month, per group
Light refreshments to twice per month, per group
A meal or entertainment expense is taxable income if:
The activity is not directly related to the employee's job
The expense is lavish or extravagant under the circumstances
The official host (or other designated employee) is not present when the activity takes place
The expense is not substantiated with supporting documentation and a receipt if an expense is $75 or greater
It is deemed the employee did not adequately account to UC San Diego for these expenses within a reasonable period of time
Questions
This information is designed to help you determine which policies and processes to follow. Your specific event may not be addressed. If you have questions, contact:
Travel and Entertainment Team via Services & Support
For questions about expenses for non-employee personal reimbursement, contact Payment request specialists via Services & Support.
For questions about a contract with a service provider or insurance for non-UC San Diego food service brought onto campus property, contact Business Contracts Office.
Notice: UC San Diego policy for meetings, entertainment, and hosted events, as published in Blink, is decisive. It has been adapted to UC San Diego's organization, delegation of authority, terminology, chart of accounts, and processing applications. The source is UC Expenditures for Business Meetings, Entertainment, and Other Occasions.