Vince Kellen, PhD
Chief Information Officer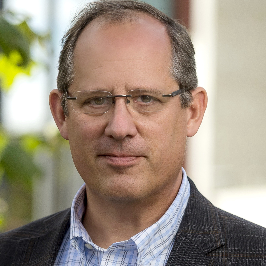 About Vince Kellen

Dr. Vince Kellen currently serves as the chief information officer for the University of California San Diego (UC San Diego), as wellas a member of the Chancellor's Cabinet, and VC-CFO's senior management team. UC San Diego is recognized as a top 20 university worldwide and 12th best public university in the United States, with over $1 billion in annual research funding, 34,000 students, 16 Nobel laureates who have taught on its campus and 161 faculty with national Academy memberships.

Dr. Kellen brings a rare combination of academic, business and IT strategy experience to his role, with a focus on transformational leadership within IT, applying leading edge approaches to current business challenges. His 25 years of executive-level information technology experience offers a proven track record of successfully integrating innovative applications of information technology into all aspects of teaching, learning, and student success. These innovations have resulted in markedly improved efficiencies and enhanced learning environments, as well as fruitful, collaborative relationships with researchers, faculty, staff, and students across all levels of higher education and the world. 

Dr. Kellen formerly served as the senior vice provost of Analytics and Technologies for the University of Kentucky, one of the top public research institutions and academic medical centers in the US., where his areas of responsibility included institutional research and analytics, enterprise software, research computing, academic technology, IT infrastructure and cloud services, and supporting the university's 17 colleges, 30,000 students, and 14,000 faculty and staff. Prior to that role, he held the position of chief information officer for three years.

In advance of arriving at the University of Kentucky, Dr. Kellen was invited to join the Cutter Consortium, a premier information technology industry think-tank of 150 experts from across the world, both as a fellow and senior consultant. He also served as vice president of Information Systems at DePaul University for five years before joining the University of Kentucky.

Dr. Kellen has contributed in an advisory capacity for key organizations in higher education, including Educause, Internet2, and the APLU (Association of Public and Land-grant Universities. He has also served on advisory boards to top IT companies such as Dell, SAP, Microsoft, AT&T, Apple, and Blackboard, where he has consulted on business and IT strategies, IT organizational development, customer experience management, customer retention management (CRM), and data warehousing and analytics.

Dr. Kellen co-hosted with IT futurist, Thornton May, "The CIO Practicum," a regional Kentucky CIO forum. He is the author of four books on database technology, and author of more than 250 articles and presentations on IT and business strategy topics. 

Dr. Kellen inducted into the CIO Hall of Fame in 2019. He is also a recipient of the coveted CIO Magazine "Top 100" award in 2007 and 2014, was one of InformationWeek's "Chiefs of the Year" in 2013, received the Computerworld "Honors Laureate" award in 2013, and was one of four recipients selected globally for Dell's 2012 "Transformational CIO" award.

He earned his Ph.D. in computer science (human-computer interaction), an M.S. degree in e-commerce, and a B.A. degree in communications from DePaul University in Chicago, IL.