Workplace Technology Services
Workplace Technology Services
Last Updated: May 24, 2023 11:11:25 AM PDT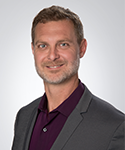 Workplace Technology Services supports UC San Diego campuswide IT services for faculty, staff, and students. Through integrated software as a service platforms, we provide support, consulting and training so you get the most out of our supported tools.
Major services and system include:
The data warehouse including Cognos and Tableau for reporting and analytics.
Endpoint Management services including field support for ITS-supported departments.
Enterprise service desk and call center for tier 1 support of all of IT Services' offerings.
Enterprise document management, Docusign, Zoom, and Qualtrics.
Microsoft 365 and G-Suite environments for messaging and collaboration.
Enterprise website content management through the Hannon Hill Cascade Server.
Case management support through ServiceNow.
The UC San Diego mobile app 
Business Intelligence & Analytics
Team Lead: Judy White
The Business Intelligence & Analytics team enables reporting and analytics by curating data from multiple domains into a consolidated enterprise data warehouse. The BIA team trains analysts and report writers across campus to develop advanced analytics to support business operations and data-driven decision-making.
Campus Platform Technologies
Team Lead: Allisa Becker
Campus Platform Technologies support campuswide services including Web Content Management, Case Management, Enterprise Document Management, and cloud platforms for surveys, research data collection, electronic signatures, and lightweight form development. Major platforms under this domain include ServiceNow, Hyland Onbase, DocuSign, Qualtrics, Atlassian Tools, LucidChart, Kuali Build, Hannon Hill Cascade Server, and SharePoint. 
Endpoint Management
Team Lead: Parrish Nnambi
Endpoint Management provides end-to-end procurement, imaging, distribution, support, and disposal of computer and peripheral equipment for ITS-supported units. A suite of Endpoint Management tools is available for academic units to manage their supported hardware. 
In addition, the team provides computer software purchasing and license management. 
Enterprise Service Desk
Team Lead: Chuck Rose
Enterprise Service Desk provides tier 1 and 2 support for all department services. The Service Desk can be contacted through a central call center, the Services & Support web portal, as well as walk-up locations at Applied Physics & Mathematics and Torrey Pines Center South.
Messaging & Collaboration Services
Team Lead: Erik Strahm
Messaging & Collaboration Services supports the campus email and messaging platforms, and provides outreach, training, and support for collaboration tools associated with these services. Major software packages include the Microsoft 365 Environment, Google Workspace, and Zoom videoconferencing service. 
Service Operations
Team Lead: Jeno Bonetti
Service Operations enacts three key processes: Change Management, Problem Management and Emergency/Major Incident Management. Oversight of these areas ensures changes to production services are approved and well-vetted, improves services in incremental ways and manages high-impact events. Service Improvement identifies operational improvements, potential synergies, and efficiencies.