Project Overview
Last Updated: November 15, 2023 10:55:24 AM PST
The Project Overview Report provides a variety of non-financial data for projects and tasks.
The Project Overview Report is available from the Business Analytics Hub (
bah.ucsd.edu
) under the Information Lookup tab.
Access has been provisioned to anyone with the Oracle BI Consumer JR role.  Staff who do not have access should request the Oracle role. Access failure appears as error "Unable to load requested view. Displaying home view instead."
Navigate to bah.ucsd.edu. 

Select Budget & Finance. 

If using the List View, look for Project Overview in the list or use the search bar at the top right and click the dashboard name  

If using the Card View, click the Information Lookups tab and click Launch on the Project Overview tile 

Use your Active Directory credentials to sign in, if prompted.
Use these parameters to filter for the data you want to view
These filters can be used in combination or individually to produce desired results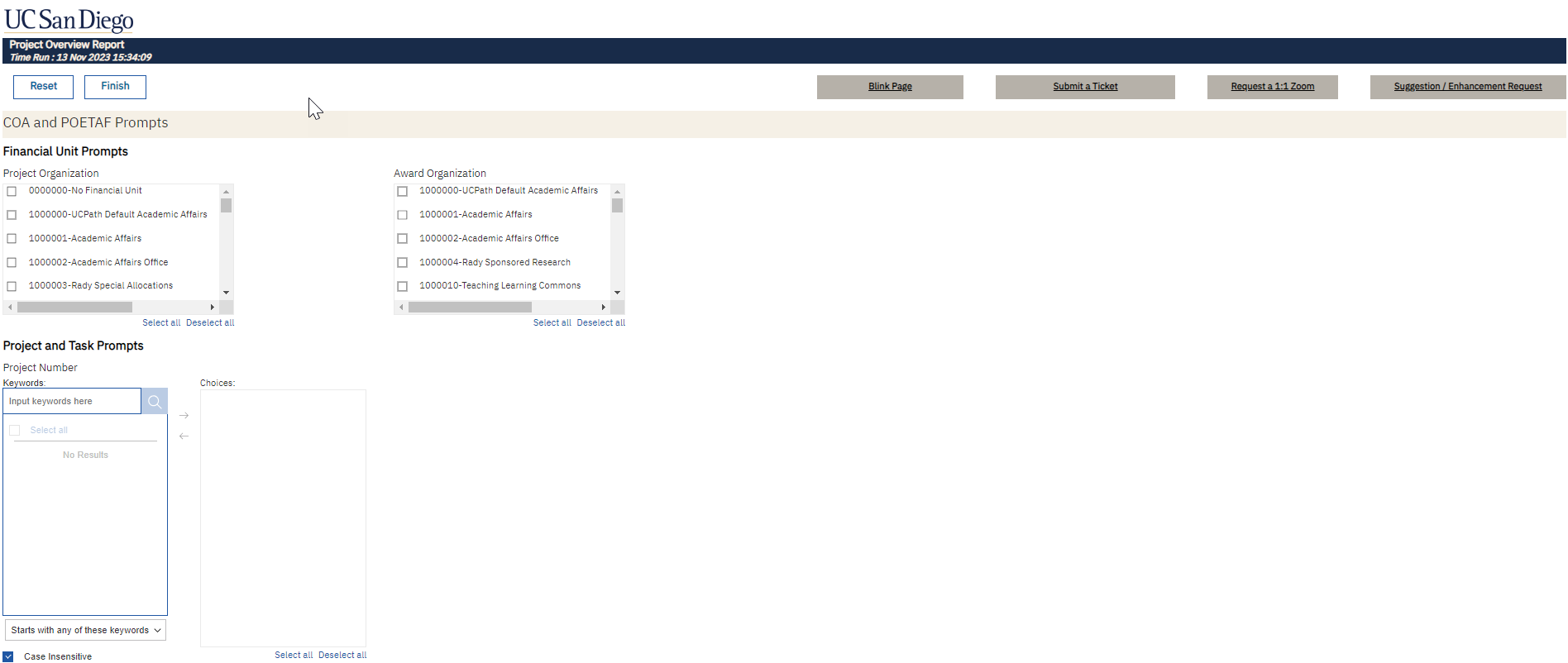 Business Scenarios
What are all the projects and tasks associated with a given organization or project manager?
How are all my department's projects classified? 
What project-task was an IFIS index number mapped to in Oracle?
When did a task end?
What are all of my department's newly created projects?
Does a project belong to Campus or Medical Center?
Report Views
Project Overview displays a table with dimensional data for projects, tasks, and awards.
All data in Project Overview is sourced from Oracle PPM.

Refer to the

Data Glossary

under Get Started on the main BI & Financial Reporting Blink menu for searchable data descriptions and usage rules.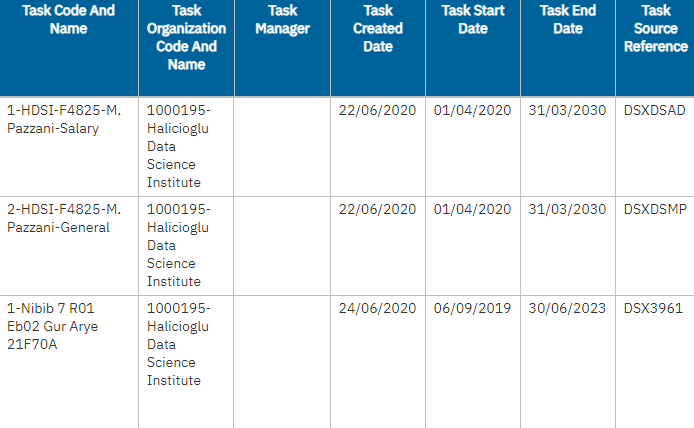 Summary
This page provides a complete list of Project Class Categories and Project Class Codes as reference. 
On reports with PPM balances for non-sponsored projects such as Faculty and Researcher Dashboard, Project Management Dashboard, and Expanded Project Summary, costs are reported on either an inception-to-date or fiscal-year-to-date basis depending on the purpose of the project.  Projects that are used for annual operations and typically have an annual budget are reported on a fiscal-year-to-date basis, while projects that typically have a one-time budget and operations that span multiple years are reported on an inception-to-date basis.  The PPM Reporting column indicates how each class of projects is reported.
Report Views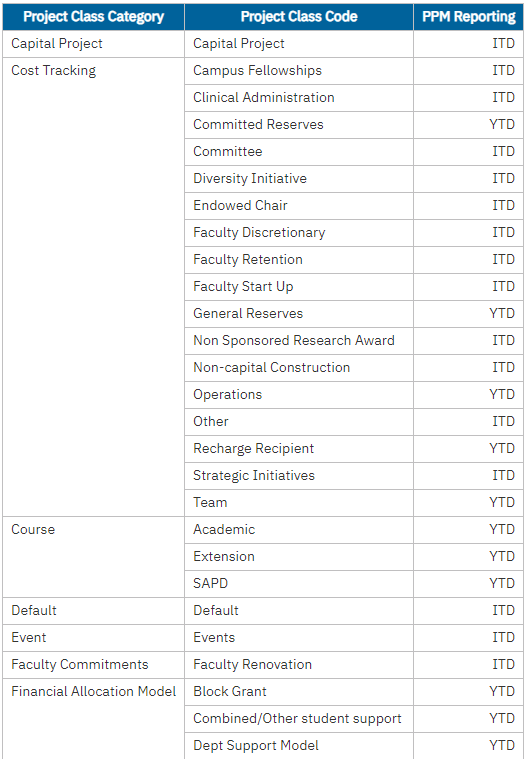 Date
Release Notes
11/14/2023 Budget and Finance Weekly Digest

A new Task Source Reference prompt has been added, enabling you to search for a legacy index number and find the project-task that the index was converted to in Oracle.  Search by one or multiple reference numbers.

As mentioned in the article below, this report offers a sneak peak of the upcoming Cognos report prompt page redesign changes coming December 12th. The layout and design have been updated with an improved user interface and standardized sections and prompts. 

The report is now available from the Business Analytics Hub (bah.ucsd.edu) under the Information Lookup tab.