How to Recycle Your Empty Toner Cartridge
How to Recycle Your Empty Toner Cartridge
Last Updated: April 22, 2020 2:59:26 PM PDT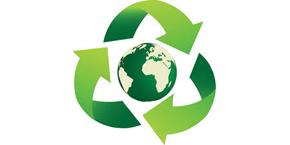 If you use a laser printer, follow the directions below to recycle your empty toner cartridges.
Pickup requests can now be submitted via the Logistics Portal!
The portal is a one-stop-shop for all Logistics services.
To request pickups:
Login to the Logistics Portal: https://logistics.ucsd.edu
Select Single Sign-On from the login screen to login via your SSO
Look for the 'Logistics Request Form' icon (pictured right)
Click on the icon to access all Logistics forms
Select Pickup Request and fill out the required fields
Note: once you submit your form, you will receive a confirmation with documentation for your service.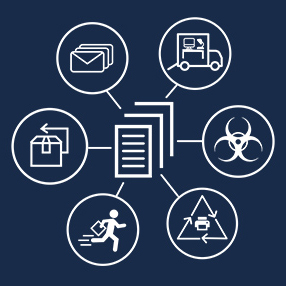 Toner boxes must be taped up or in a container that is guaranteed not to spill. Resins, polymers and other chemicals in toners can be detrimental if inhaled or spilled, so toners will not be picked up if they are not in a contained and sealed package or container. 
To recycle your empty toner, label the sealed package or container with "RECYCLE" on it and do one of the following:
Submit Toner Pickup Request via the Logistics Portal (logistics.ucsd.edu)
Hand the labeled toner to a Receiving & Distribution Driver
If you are at an off-campus location that Receiving and Distribution does not deliver to but have a Mail Services mail code, put it with your mail pick up. Mail Services will bring it back to their office for Receiving and Distribution to pick-up.