About incoming service agreements
These service agreements are contracts between UC San Diego and a (non-federal) client where the client will pay UC San Diego to conduct services, and the service will not result in the development or enhancement of any intellectual property. 
"Incoming" refers to the flow of funds - in the context of an incoming service agreement at UC San Diego, the UCSD PI will be paid for conducting routine services, procedures, or testing.
Examples include:
Routine statistical analysis for a pharmaceutical company
Cloud storage services at San Diego Supercomputer Center
Testing a piece of equipment on the Shake Table at UCSD's Structural Engineering Department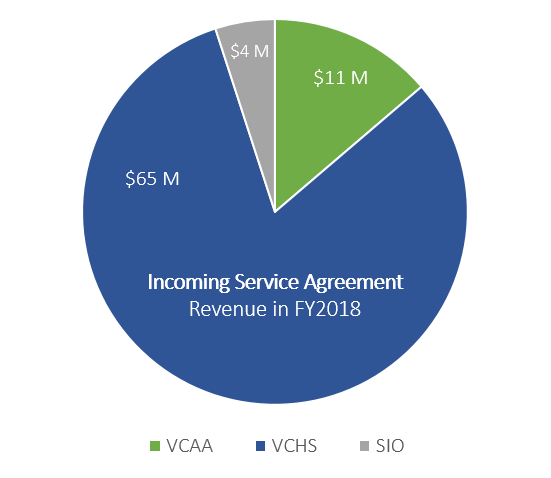 ---
Request an incoming service agreement
Only your designated UC San Diego contract officers are authorized to sign agreements binding the University. The requesting PI's department will determine which office handles your incoming service agreement.
VCAA Departments
The OCGA Business Contracts team handles Incoming Service Agreements for VCAA departments. Request a new service agreement or amendment to an existing agreement on Blink:
Submit an eForm
Incoming Service Agreement Request eForm
Include required eForm attachments
Service Agreement Template

New Service Agreement (Word file): Fill in Exhibit A and have the client sign the agreement.
Amendment (Word file): Fill in amendment specific information and have the client sign the amendment.

Detailed Internal Budget including Differential Income
Form 700-U
VCHS Departments
The Health Sciences Business Contracting Office handles Service Agreements for VCHS departments. Use the VCHS Business Contracting Agreements Application.
Scripps Institution of Oceanography (SIO)
For SIO service agreements, please contact Andrea Lupu at alupu@ucsd.edu.