Independent Contractors/Consultants
Last Updated: September 6, 2023 2:32:35 PM PDT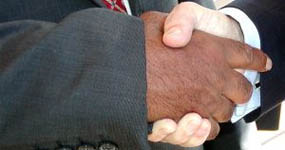 The California Contract Code regulates our use of independent contractors/consultants and imposes penalties on individuals and entities that violate its restrictions. An approved agreement or purchase order must be in place PRIOR to committing University funds.
Essential Information
Who can be independent contractors (IC)? 

Bona fide business – sole proprietors or those who work for a company. 

How to verify an independent contractor? 

Business cards, letterhead, and office address, TIN. 

Who cannot be an independent contractor? 

Any student (from UCSD or any other UC'S), GA, TA, Faculty or Staff in the last 18 months.  In addition, if there is a title code for the job being performed, it is not IC. 

How to handle International IC requests? 

Can we pay stipends instead? 

No, stipends are for UCSD staff and not for work performed without a contract.  

Does the IC form need to be completed each year?
Where can we find detailed instructions on how to complete an independent contractor packet?