CMS Dashboard
Last Updated: April 14, 2017 10:43:31 AM PDT
Learn about the CMS Dashboard.
What you'll see when you first log in: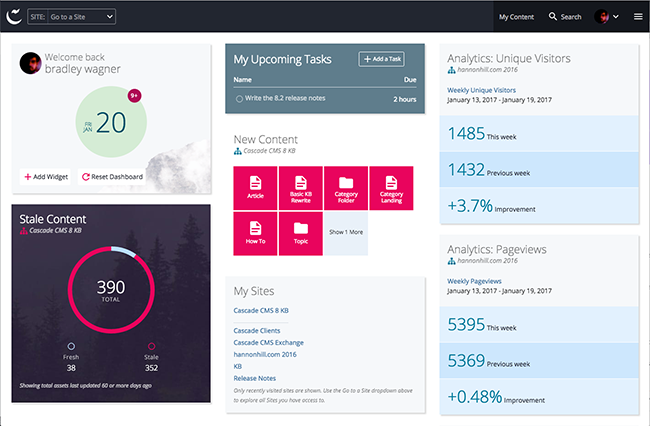 Customize your dashboard
The dashboard is pre-loaded with widgets. Many of these provide a way to quickly return to a page or site you were recently working on. The functionality of these widgets will vary depending on your permissions.
Go to your settings to connect a specific CMS site to your dashboard widgets.
You can drag and drop the widgets to rearrange them. Click on the X in the upper right corner of a widget to delete it. If you want to recover a widget that you deleted, click Reset Dashboard.
Accessing the dashboard
To get back to the dashboard from any screen, click the Cascade icon: