Version 5 Templates
Last Updated: September 29, 2020 10:48:51 AM PDT
Learn about the new Version 5 (V5) CMS templates.
Two new templates, along with supporting modules are available for sites that have upgraded to CMS version 5 (V5).
Homepage template
The biggest difference you will notice for V5 sites is the new homepage template. The template follows the look and feel of the new ucsd.edu design for a unified brand. The full-width banner can be a single image or image rotator. The new available modules support an image-rich site with judiciously used supporting text.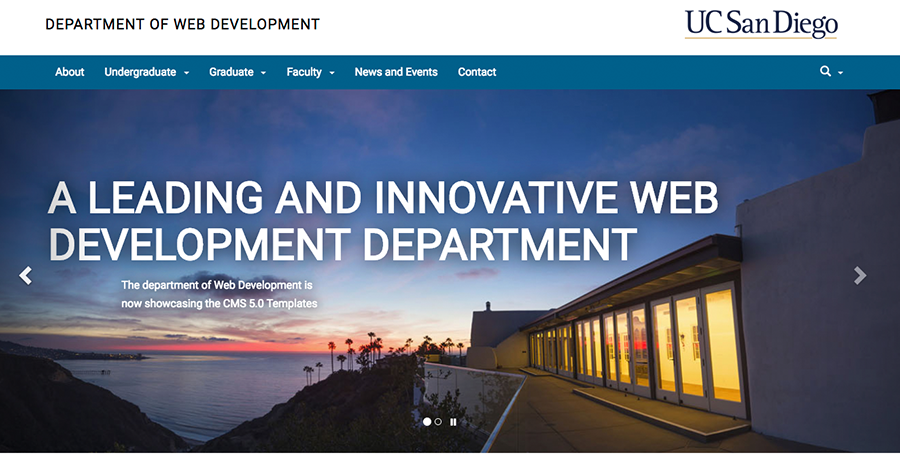 Article (Two column) template
The new article template is very similar to the previous version 4 two column template. The biggest change is the availability of modules that the homepage uses.