Connecting to the UCSD Network Via Ethernet With Ubuntu Linux
Connecting to the UCSD Network Via Ethernet With Ubuntu Linux
Last Updated: July 8, 2022 10:39:46 AM PDT
Follow these instructions to connect to the UCSD network via Ethernet with Ubuntu Linux.
Note: You need an active Ethernet connection registered with IT Services/ Hostmaster (faculty and staff) or ResNet (students), and your UCSD network username and password. If you've forgotten your username or password, see Getting or Changing UCSD Passwords.
Open Network Tools
Click Applications, then select System Tools
Select Administration, then select Network Tools
Select Ethernet Interface (eth0) for Network Device
Click Configure to open the Network Connections window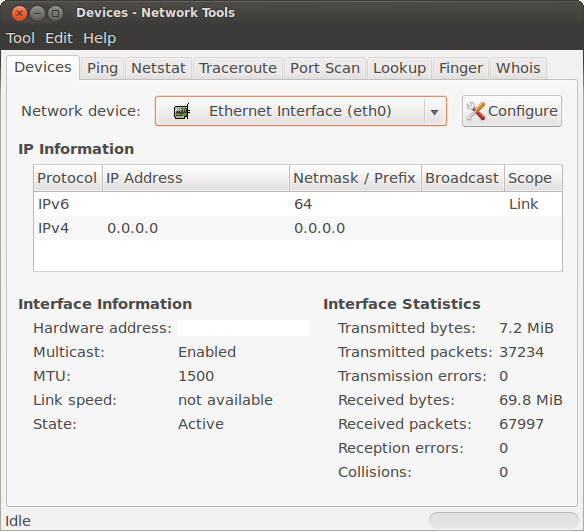 Create new network connection
Select the Wired tab then click Add to create a new network connection.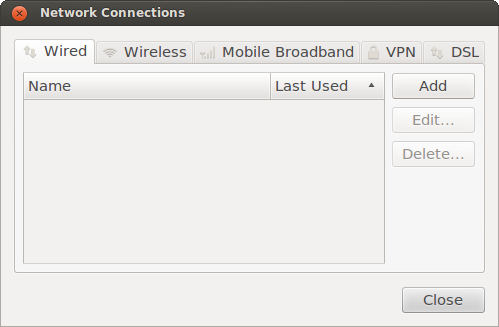 Edit new network connection
Change Connection name: to UCSD
Click on the Wired tab
Select the MAC address (eth0) for Device MAC address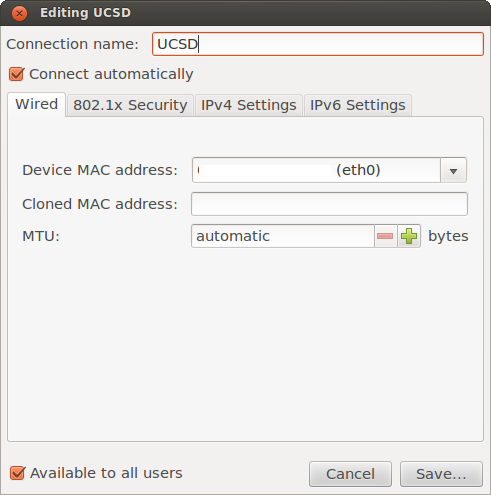 Set IPv4 settings
Click on the IPv4 Settings tab, then for Method select either:

Automatic (DHCP) addresses only, or
Manual

Note:

Select this option only if you or your department's system administrator has a specific IP address to enter.
Enter 132.239.0.252 and 132.239.0.250 for DNS servers
Enter ucsd.edu for Search domains
Leave the DHCP client ID field blank.
Click Save..., then click Close.
Exit out of the Devices - Network Tools window.