Keep aerosols out of the trash
Aerosol cans often malfunction or become damaged with contents (propellent/chemical) still inside. Even presumed empty aerosol cans may still contain propellent/chemical inside the container.
Empty, damaged, or malfunctioning, aerosol cans CANNOT be thrown into trash receptacles.
How to dispose of all aerosol cans
All aerosols need to be processed through EMF following the instructions listed below:
When completing an OTP for waste aerosols please choose:  
CHEMICAL → (Chemical Name) AEROSOL → (Hazardous Properties) FLAMMABLE
ALL waste aerosols on campus can be managed by using the aerosol profile in the OTP. Including lubricants, pesticides, cleaners, disinfectants, dusters, etc.…
Example: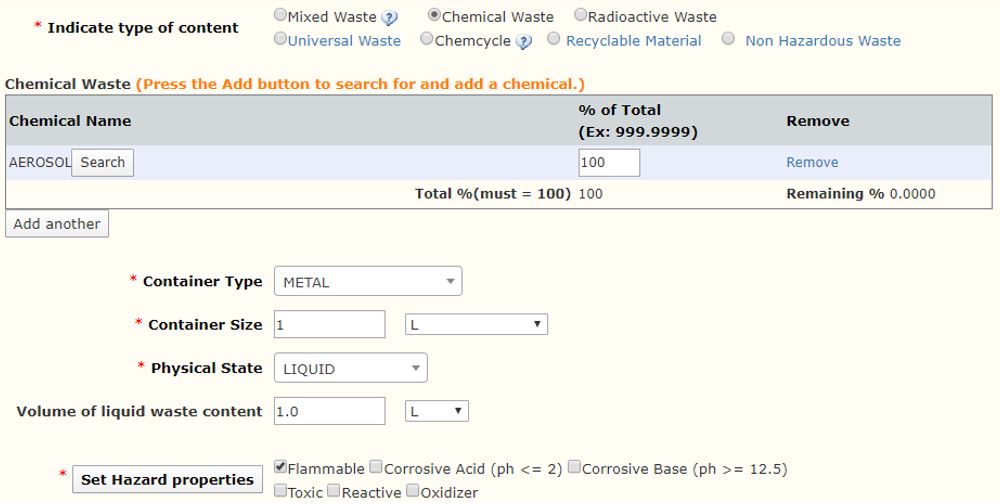 Minimize waste
Buy only what you need.
Store aerosols in appropriate designated locations and protected from environmental conditions.
Re-use aerosols on different projects.