Deleting Playlists in MediaSpace
Deleting Playlists in MediaSpace
Last Updated: September 2, 2022 11:30:42 AM PDT
It's easy to delete a channel playlist if you have the privileges and know where to find it.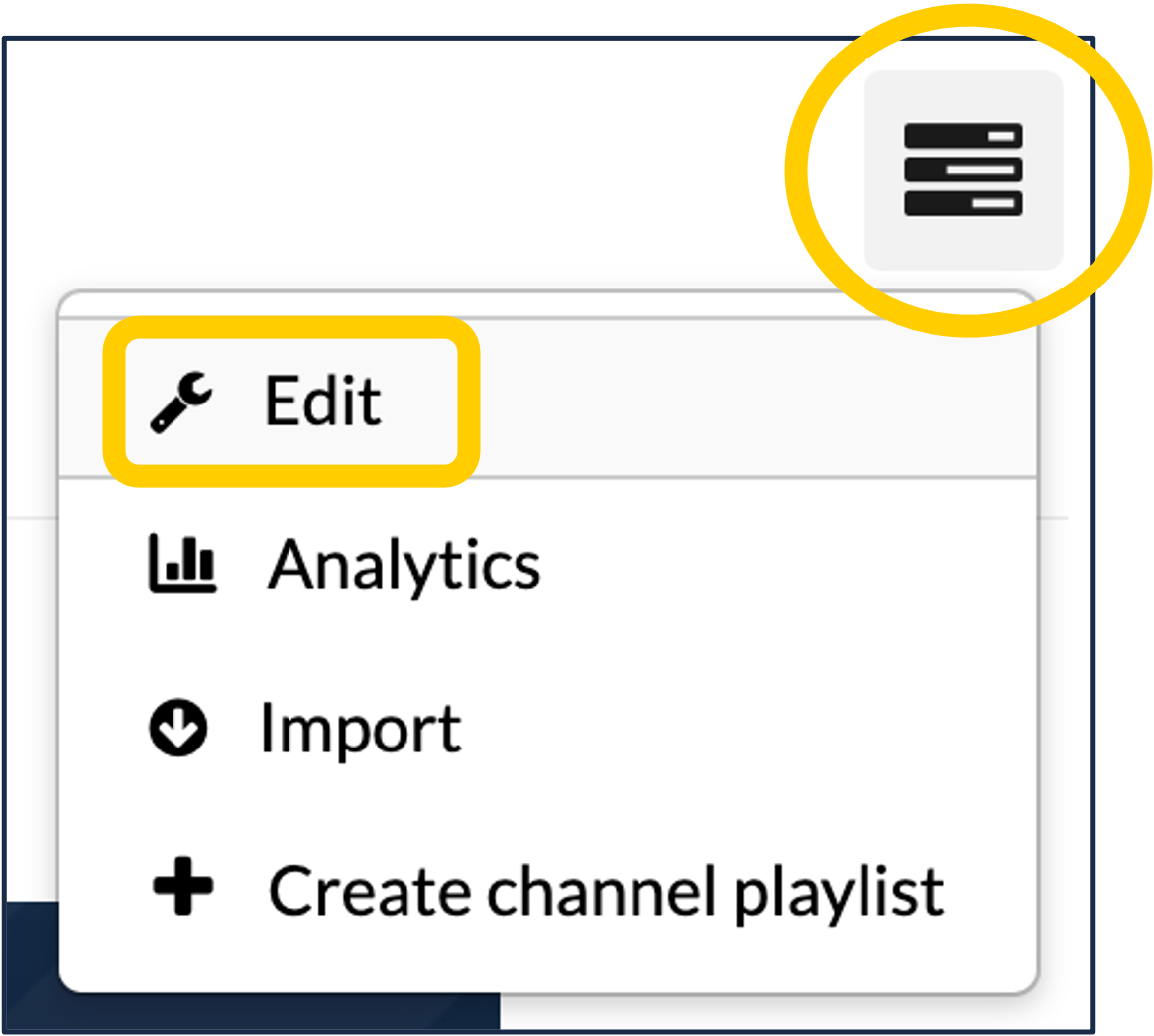 If you're not already logged into MediaSpace:

Go to https://mediaspace.ucsd.edu, click on "Guest" at the top right, and select "Log in."
Enter your Active Directory credentials.

Click on your name at the top of the screen and select "My Channels."
Click on the channel in which you'd like to create a playlist.
Once in the channel, click the "Channel Actions" icon near the top right of the screen. It looks kind of like a hamburger - three horizontal lines. Select "Edit" from the menu that appears.
Select the tab for "Playlists" at the top.
Click the trashcan icon in the row of the playlist you want to delete.

Click "Delete" to confirm that you want to delete the playlist.