Staff in Memoriam: Ginnah Saunders
Staff in Memoriam: Ginnah Saunders
Last Updated: February 24, 2014 3:23:24 PM PST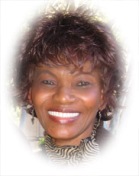 Ginnah Saunders
Management Services Officer
Thurgood Marshall College
Years of service at UCSD: 13
The Thurgood Marshall College community and many others across campus mourn the loss of Ginnah Saunders, the College's chief business officer, who passed away due to an illness on April 20, 2008.
Ginnah joined UCSD in 1995 and also worked in fiscal affairs for the Departments of Music and Political Science. She was active in many organizations, including the UJIMA Network and the Black Staff Association at UCSD.
"Ginnah brought vibrancy and spirit to so many endeavors at Marshall College and for the entire campus," noted Allan Havis, Provost of Thurgood Marshall College. "Her enthusiasm for students, staff, and faculty knew no limit. She enhanced diversity in all things cultural and in her passionate outreach."