Managing Stress and Uncertainty in 2021
Managing Stress and Uncertainty in 2021
Last Updated: February 22, 2021 9:26:29 AM PST
Explore resources to support your mental and emotional wellbeing during times of stress, anxiety and uncertainty.
The UC San Diego Faculty and Staff Assistance Program (FSAP) team recognizes that 2020 was a year of unprecedented challenges, and also a few unprecedented victories.
Honestly, most of us were happy to see the year end. Most of us were anxiously awaiting the turn of the page, for 2021 to appear on the horizon with new promise and encouragement. Indeed, there are some wonderful things happening. The vaccine is being delivered to millions of healthcare workers and the elderly; and we are witnessing medical history, social movements towards justice and learning more about our family members than we ever dreamed we would.
However, there are also many frightening events taking place in our nation that have sent many of us into a state of shock, feeling as traumatized and uncertain as we did last spring at the beginning of the COVID-19 pandemic. Layers and layers of fear, doubt, and continued isolation feel particularly heavy right now. That injection of energy and hope we were looking for feels elusive. We have some ideas of how to get your feet solidly on the ground again. We need every UC San Diego stakeholder to bring the promise of 2021 to fruition!
We want to remind our campus employees that as individuals, we all manage stress and uncertainty differently. Some of us are talkers, while others retreat. Some of us gather, while others prefer solitude.
Whatever your reaction, your need or your preference, FSAP is here for you. We are a caring, principled community at UC San Diego. Each employee is offered an array of well-being benefits.
We hope you will connect with us through one of our monthly groups, individual tele-health appointments or management consultations. We also would like to highlight other resources available to employees throughout the year such as monthly support groups, meditation apps, podcasts and more.
---
Resources
Counseling and Campus Support Groups 
Individual counseling appointments are available to UC San Diego campus employees at no cost through FSAP. Schedule an appointment with an FSAP counselor »

FSAP counselors can also help with referrals to external behavioral health providers through University-provided health programs (Optum, Anthem, MHN) and other service options in the community

.
Upcoming Support Groups and Events
Remote Working Moms Support Group, facilitated by Izabel Caetano Francy, LCSW  

Fourth Wednesday of the month from

1:30 - 2:30 p.m. 

Wednesday, February 24

Wednesday, March 24

Wednesday, April 28

Wednesday, May 26

Wednesday, June 23

Remote Working Parents Support Group,

facilitated by Izabel Caetano Francy, LCSW

First Wednesday of the month at 12 p.m.

Wednesday, March 3
Wednesday, April 7
Wednesday, May 5
Wednesday, June 2
Caregivers and Eldercare Support Group

 

First Tuesday of the month from 12 - 1 p.m.

To receive the Zoom meeting invitation, contact Crystal Green at

cegreen@ucsd.edu

. 

Explore our 

Caregiver and Eldercare Resources 

Tritons Flourish, facilitated by

William Youngblood, LMFT




Thursday, February 18 at 12 p.m. | Register »
This monthly program is open to any UC San Diego campus employee interested in connecting with others who are committed to flourishing in their personal and professional lives. Learn more »
Making Lemonade
How we found sweet surprises in a year of sour challenges

February 18 – March 16, 2021
Tuesdays and Thursdays from 8 - 8:30 a.m.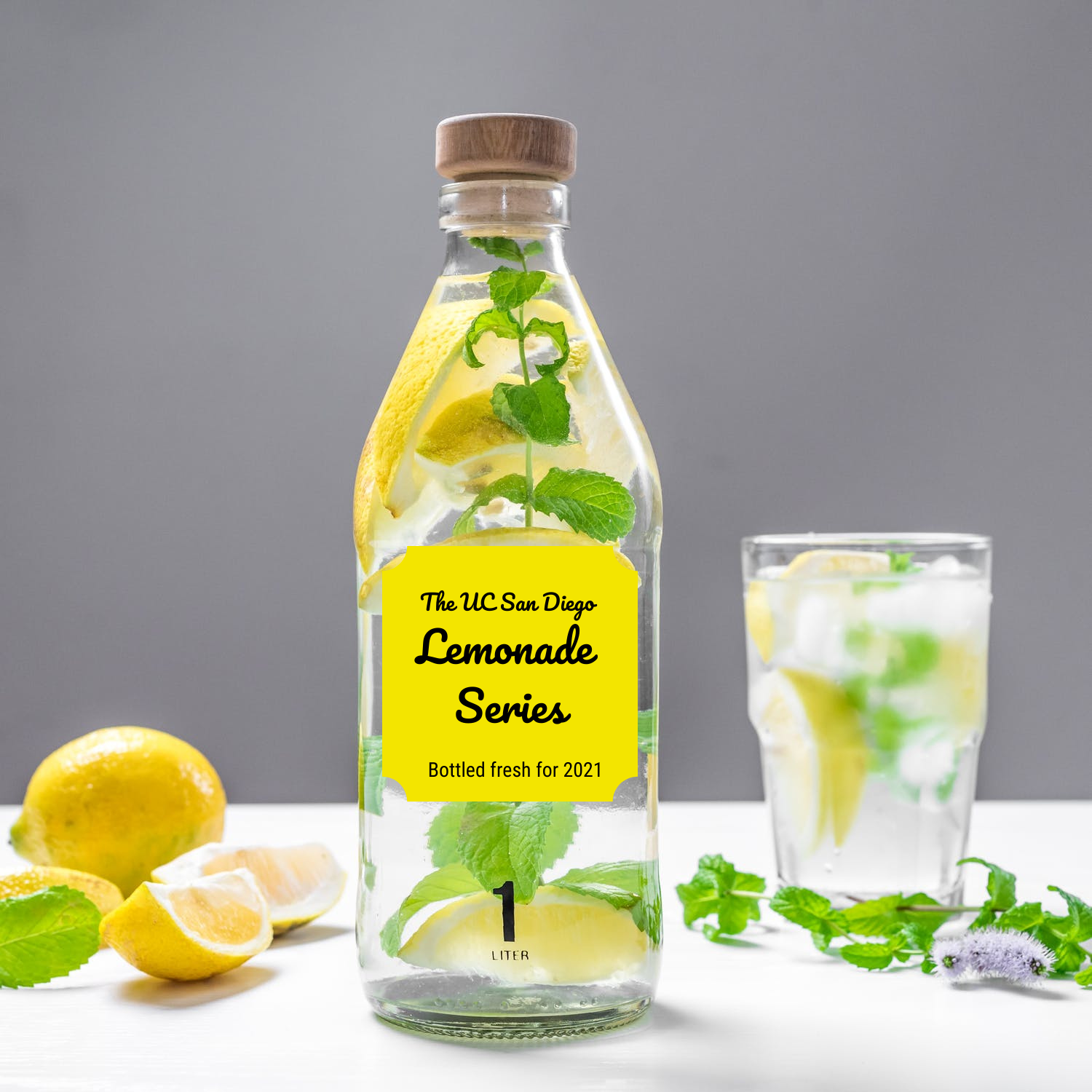 This new short-term well-being group will be an opportunity for UC San Diego Campus staff and faculty to gather in community and share the bright moments, the unique and unexpected positive growth and surprise blessings of the pandemic and the remote work era. It's been 11 long months, and we have all struggled in both similar and unique ways, depending on our home situation, work focus and personality. We have also overcome, learned and adapted so much more than we would have ever thought possible. Our human ability to create value and meaning from difficult situations is astounding.
As we approach the one-year mark, with many of us feeling a loss of motivation and struggling with low morale, this series offers an opportunity for staff and faculty to share and reinforce our resiliency, gratitude and hope. Through this effort, we seek to honor and share our strength, while not forgetting or diminishing the real pain and losses of the pandemic.
If you have a sweet story to share, bring it to this table. If the pandemic has left you with a sour taste and you need a bright, buoyant story, stop in for a refreshing drink.
In the middle of winter, in the midst of this pandemic, let's stop briefly on our busy paths, share some lemonade, and remember we are still all in this together.
Registration is not required.