Announcement:
The Student Financial Solutions (SFS) Campus Cards Office is offering a giveaway for employees who upgrade to the new One Card. Any employee who upgrades to the new One Card between March 4, 2019 and January 2, 2020 is eligible to win one pair of Apple Air Pods! 
For more information, please view our One Card Giveaway flyer.

Please note that UCSD Health Systems employees and UCSD affiliates are ineligible for the upgrade service at this time. 
About One Card
UC San Diego is now implementing the One Card project, a campus-wide initiative to update and improve ID cards for students, staff, faculty and affiliates. The project, spanning over the next several years, will also streamline the processes associated with management of UC San Diego ID cards. Incoming students in 2018 were the first to receive the new One Card. Staff, faculty and others will receive One Card in 2019. During implementation, old ID cards will still remain in use and valid. 
Background
The One Card project is a campus-wide initiative to improve processes associated with the management of ID cards at UC San Diego. The executive sponsor is Pierre Ouillet, Vice Chancellor-Chief Financial Officer.
As part of this initiative, a cross-functional team identified and coordinated the testing of a single card platform capable of both backwards compatibility and future extensibility, and developed a set of specifications to help guide future equipment purchases.
Partnering with the University Communications and Public Affairs office, updated designs were created to reflect the new campus branding. New designs for Staff, Faculty, Affiliates, Extensions ID Cards are underway.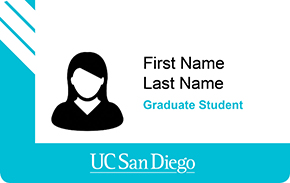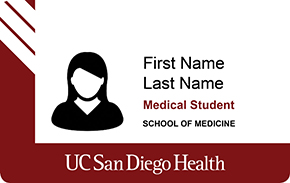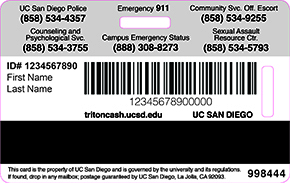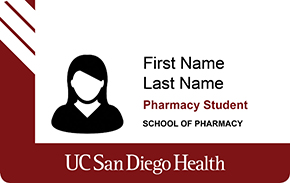 New Features
The new card has the same magnetic stripe and barcode of the legacy card, making it backwards compatible with all known card readers. 
Additional features like near-field communication (NFC), proximity (PROX) and an embedded 4K chip will ensure that the cards will be up-to-date with modern readers being installed in new constructions.
Are you a vendor or buying new equipment on campus? See a list of compliant equipment and specifications.
Implementation Timeline
Fall 2018:
Incoming students have already begun receiving the new ID cards beginning Fall 2018. Student Financial Solutions (SFS), previously known as Student Business Services (SBS), currently distributes One Card to all undergraduate, graduate, School of Medicine, and School of Pharmacy students.
All students who need a replacement card will get the new ID card.
Spring 2019:
SFS Campus Cards Office will offer a One Card upgrade service starting March 4, 2019. 
Please see the One Card Replacement Service webpage for eligiblity requirements, instructions, and more information.