Travel Expenses and Reimbursements
Last Updated: May 25, 2023 3:24:15 PM PDT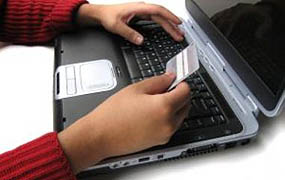 Use these resources to review Travel policy.
Additional Travel Policy Highlights can be found in the pages below:
Reminder
A key component of a successful Travel & Entertainment expense report is a strong and valid Business Purpose. The T&E Office has recently seen an influx of expense reports with business purposes that are lacking in details which cause a delay in the review and approval process. When providing a business purpose, it is important to present how attending the business trip or hosting the event is beneficial to the University and aligns with the major functions of teaching, research, patient care or public service, or to any other substantial and bona fide University activity. The more detailed and compelling the justification in the initial submission, the less likely that our office would need to reach out to obtain clarification or send the report back. Below are examples of well-documented business purposes that departments have included in their expense reports. These concise but detailed explanations helped move the process along more efficiently.  
Attended the XYZ Conference to present our research findings and collaborate with other investigators in the field of XYZ
Hosted the ABC Event to welcome and support new UC San Diego Alumni.  This was a great opportunity to connect our new Triton alumni with other Tritons in the region and build mentorships with incoming and current students.
Retirement celebration event for Employee Z to recognize 30 years of dedicated service to UC San Diego 
Staff event for the XYZ team to celebrate recent fiscal year successes and conduct team building activities
Invited to the ABC Conference as the keynote speaker in City A. We then learned of an unexpected opportunity to meet with a potential donor in City B thus needed to purchase last minute airfare which was slightly higher in cost due to the lack of advanced notice.
Notice:
UC San Diego travel policy, as published in Blink, is decisive. It has been adapted to UC San Diego's organization, delegation of authority, terminology, chart of accounts and processing applications. The source for UC San Diego travel policy is
UC Travel Policy and Regulations
 (PDF).